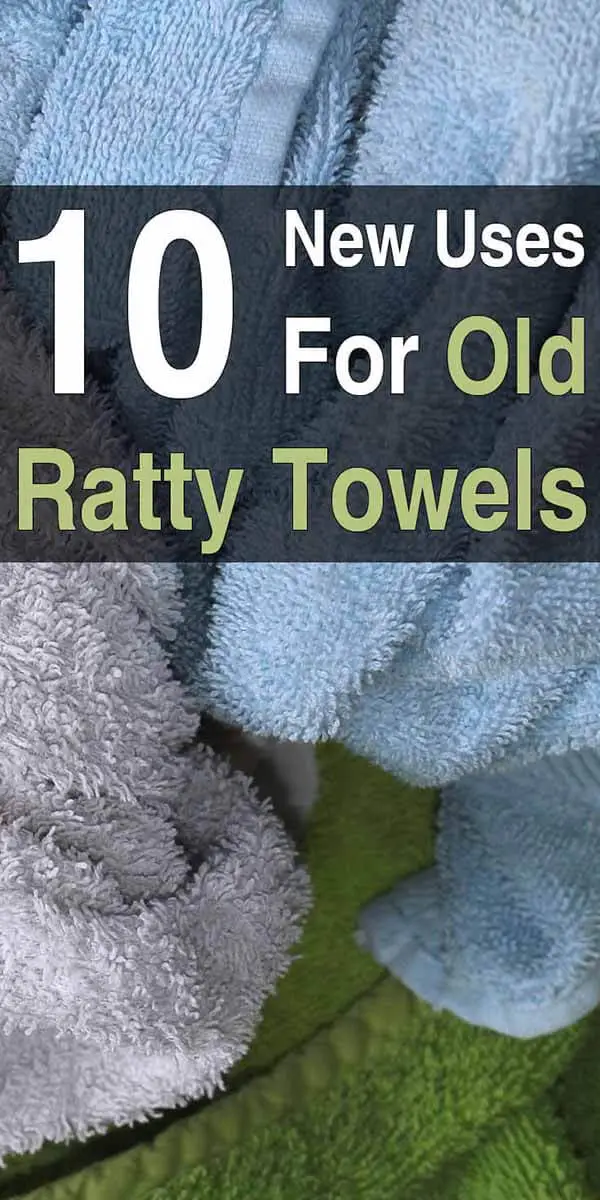 Everybody has them–those old, thin, fraying towels stuffed deep under the sink or in the back of the closet. Every Spring cleaning you think about throwing them away. But then you think, "They're perfectly good towels." And yet you never use them. Sound familiar?
I'm here to tell you that your instincts are right: they are perfectly good towels. But if you're not gonna use them for drying off, there are plenty of other things you can do with them.
Stacy from Six Dollar Family made a list of 10 new uses for old towels. In case you don't know, Stacy is kind of an expert when it comes to reusing and upcycling. Her whole life is centered around finding ways to save money.
In the process, she realized towels can be used to make aprons, baby wipes, cleaning cloths, and more. Follow the link below to learn more.