With quarantine, isolation, social distancing, it is difficult to keep kids happy and learning, but it's entirely possible.
For many Americans, the hustle and bustle of life leaves little time for families to simply sit and be together. But now—with schools, businesses, and gatherings coming to a mandated halt—we have the opportunity to come together as families again.
Want to save this post for later? Click Here to Pin It On Pinterest!
While adults are shouldering most of the anxiety through all of this, we can make this time fun and educational for our kids by being intentional and sticking to a routine. Daily time slots filled with art, physical activities, educational materials, and family reading time can help turn this season into a fulfilling one.
The following resources are great for kids who are homeschooling or families who want to spend time learning together.
Here you'll find a comprehensive list of educational companies offering free resources during the mandated school closings. There are dozens of sites here, from ABCMouse to Zearn.
Here you'll find a directory of almost every popular kid site that has free resources. Learn about animals, art, history, math, music, science and more. There are hundreds of sites to choose from!
Scholastic has offered some learn-at-home resources for grades pre-k through 6+. Based on age, topics may cover several subjects including science, history, animals, cultures, and some sports. Each topic has videos, audiobooks, stories, articles, or activities to engage a child appropriately according to age.
Take a virtual field trip to one of 30 different locations from this resource of individual links. Kids can take a trip to Mars, check out the Louvre in Paris, visit some zoo animals, explore national parks, and swing by a farm (and more).
Take it a step further by coming up with an activity to do in relation to the "field trip," either crafts, written observations, experiments like an at-home volcano, or questions they must find answers to in their exploration.
Video-game lovers from 1st-8th grade can enjoy this free computer program used by many schools that is also easily accessible from home. Click "play game" and build a log-in to get your child started.
Using math, they will fight in creature battles and receive incentives for milestones within the program. This is a fun resource that helps kids engage with age and skill-appropriate math facts and practice.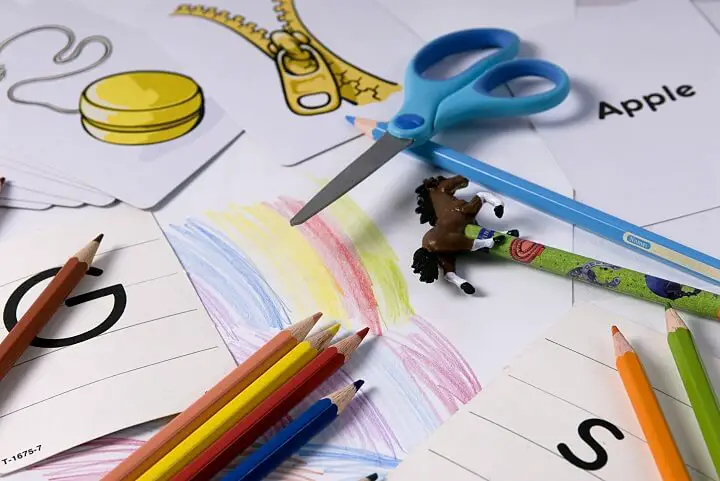 Reading out loud to children is important for a variety of reasons. It brings social-emotional comfort, engages curiosity, aids in creating fluent readers, and increases comprehension skills. Parents reading out loud to their children is great, but this is also a great option.
Storyline Online is a free resource with a library of books read by celebrities. Kids can listen to differing intonations between a diverse group of readers.
This site has some solid educational resources. Khan Kids is an app for kids age 2-6 to use on a computer, phone, or tablet. It's a personalized educational game that teaches a variety of subjects. As it says on their site, it "engages students in core subjects like early literacy, language, and math while encouraging creativity and building social-emotional skills."
This blog, powered by a former early childhood educator and current mom, is full of fun and engaging activities, crafts, and experiments for young children. Most of these activities are easy to do with supplies at home.
This is a homeschool resource compiled of free printable worksheets for kindergarten through high school. The worksheets cover letters, math, language arts, history, geography, and more.
This history website has a compelling mission statement: "Facing History And Ourselves uses lessons of history to challenge teachers and their students to stand up to bigotry and hate."
This fantastic site is intended for educators; however, anyone can make an account. It's a resource that will require parent leadership as each topic comes in the form of a lesson plan with resources and activities. It will likely inspire important conversations about history and the impact of important events in the past.
This site has several science experiments that kids can watch. Each experiment also includes some post-experiment questions to consider. If you have the materials needed, kids can try doing the experiments alongside the videos.
Art lessons and ideas for grades Pre-K through 8th grade. Additional seasonal crafts are included. Learn how to do everything from painting bunnies to making floral egg holders.
GoNoodle helps get kids moving with silly dance-along videos and even options for yoga. When it's not possible to get kids outside, this might help get little heart rates up.
You can also stop/start music for some freeze dance, play silly countdown games of movement (e.g. 10 jumps on one foot, 15 frog jumps, 20 jump ropes), create in-house obstacle courses, and make up your own family choreography to favorite songs.
Just recently, the New York Public Library announced that they are making all of their digital books free to download. However, you need a library card and an app called SimplyE.
This site lets you examine 3D models of everything fossils, historic artifacts, works of art, and much more. They've organized hundreds of thousands of 3D models, all in the public domain.
Bonus: Independent play
Nowadays, many kids don't know how to entertain themselves with television and video games, so it's up to you to teach them how. Set up blocks, magnets, play-doh, coloring or other stations to inspire kids to get started.
Help brainstorm some ideas like stuffed-animal hospitals, food trucks with play food, dress-up or other ideas based on age. Try to remember and suggest games that you played in your own childhood. Sometimes listing some ideas is all it takes for kids to come up with their own ideas. Creativity often inspires creativity.
The best resource might just be you!
Though outside resources are wonderful as a supplement to your kids' education, do not minimize the power of quality time with your kids.
Read to them, come up with crafts, cook meals together, and play outside whenever possible. Get your kids involved in housework and home projects too.  The influence a parent can have by investing time and attention in their children can't be overstated.
You can also share your passions, hobbies, and interests with your kids. Pull out informational books that you may have from your own pastimes and give a lesson of your own. Passion can be contagious, and your kids are always paying attention to you.
Take care of yourself, so you can continue to give.
Take time to recharge yourself so you can continue to give to your kids. Think about what makes you calm. Reading, baths, at-home yoga, or whatever helps you relax. Set a positive example.
Exercise is proven to offer many positive endorphins. Try to find some time to work out at home or go for a walk (be sure that you're honoring the current social distancing recommendations).  Many fitness instructors are currently offering some free workout programs online.
And finally, isolation doesn't have to mean social isolation. Talk on the phone, video chat, take time to connect with your partner or friends. Fulfilling your personal need to connect with others will help you be a better parent.
Seize the day.
All of these ideas and resources are intended to help when days feel long. If you have days that your family just needs to free play or relax, go for it. Structure in times of uncertainty can be helpful, but there is no reason for it to be overly strict.
Seizing the day may look different every day. Do your best and know that it's enough. With so many reasons to feel stressed and worried in today's climate, try to enjoy your family, making the most of the extra time together.
Like this post? Don't Forget to Pin It On Pinterest!