This post may contain affiliate links.* As an Amazon Associate I earn from qualifying purchases. Click here to read our affiliate policy.
Estimated reading time: 9 minutes
Disclaimer: I am not a medical doctor and nothing in this article should be taken as medical advice. Please talk to your doctor before using any of the herbs and/or remedies mentioned in this article.
Do you find yourself reading the labels of over-the-counter medicines more than ever before? A common outgrowth of developing a more self-sufficient lifestyle is an interest in natural remedies for everyday ailments.
Although natural medicine is often labeled as "alternative," many remedies have stood the test of time far longer than those of conventional medicine. The practices of natural medicine have been passed down from generation to generation for centuries and all across the globe.
The best part is that you can make many homemade medicines at home using ingredients you already have in your garden and kitchen. Here are 22 natural medicines you can make at home.
Want to save this post for later? Click Here to Pin It On Pinterest!
1. Cold Medicine
Elderberry syrup is frequently used to treat the aches and pains associated with the common cold and to help boost the body's immune system during cold and flu season. You can buy elderberry syrup in stores, but you can make your own syrup less expensively and without the added sugars found in many commercial versions.
The basic ingredients for elderberry syrup are elderberries, honey, a few herbs, and water. Her'es a great recipe for elderberry syrup.
2. DIY Vapor Rub
Here is a recipe for a kid-friendly natural vapor rub to help relieve congestion due to cough and cold. It uses coconut oil, beeswax, and two essential oils.
3. Flu Medicine
The flowering plant Echinacea has long been used to help fight infection and boost immunity. A simple and soothing way to consume echinacea is by sipping it in a tea.
Bring eight ounces of water to a simmer over medium heat before adding a half cup of fresh echinacea. Cover and simmer for 15 minutes. Strain before serving. (You can add a tablespoon of honey for flavor and more health benefits.)
4. Stomach Medicine
Ginger is known to ease stomachache, nausea, and menstrual cramps. It also has anti-viral effects and antibacterial properties.
It's easy to make ginger tea. Steep between about 1-1/2 teaspoons of freshly grated ginger in boiling water for about 10 minutes. Strain out the ginger and then sip the soothing tea. Once again, you can add honey, if you'd like.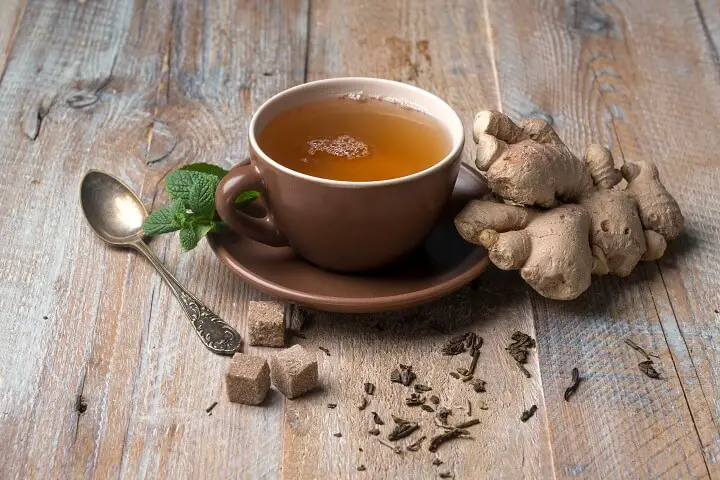 5. Throat Lozenges
Honey can soothe the throat even in its simplest form – just by the spoonful or mixed with warm water. Another option is to make honey lozenges. This recipe uses honey, coconut oil, lemon juice, and ginger.
6. Ginger Cough Syrup
This homemade syrup is good for you, easy to make, and effective in quieting a nagging cough. Here is the recipe.
Ingredients:
Directions:
Simmer the thyme and ginger in the water in a small pan over medium heat until the water reduces by half.
Cool completely before straining the herbs.
Return liquid to the pan.
Whisk in honey, lemon, and cayenne pepper.
Take it in one tablespoon dose and store the rest in an airtight container.
7. Red Onion Cough Syrup
This homemade remedy may sound gross, but it tastes surprisingly good, and it's effective. All you need is a red onion and some raw honey – just two ingredients! Here's the recipe.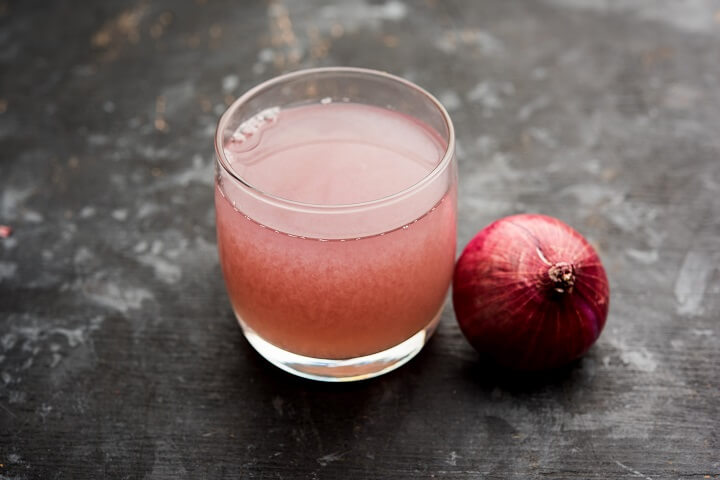 8. Sore Throat Gargle
Turmeric has anti-inflammatory and antioxidant properties. Here's another time-tested sore throat remedy using only turmeric, salt, and water.
Mix a half teaspoon of salt and a quarter teaspoon of powdered turmeric into a half cup of warm water. After gargling, avoid eating or drinking anything for 20 minutes. Repeat as often as needed.
9. Earache Remedy
Frequent childhood earaches are one of the reasons antibiotics are over-prescribed in the U.S. Although sometimes antibiotics are necessary, many earaches respond well to home treatment.
For centuries, mothers have used olive oil and garlic to ease their children's ear pain. This article explains the process.
10. Gas and Bloating Remedy
Consuming fennel seeds helps reduce gas, bloating, and stomach cramps. To make fennel seed tea, simply steep one teaspoon of crushed fennel seeds in the boiling water for five to 10 minutes, depending on the strength you prefer. Strain the seeds and serve.
11. Itchy Skin Treatment
Oatmeal is packed with anti-inflammatory properties. You can soothe itchy and inflamed skin by soaking in an oatmeal bath.
In your blender, grind one-third cup of plain oatmeal into a powder. Pour and stir into warm bathwater. Another option is to combine a quarter-cup of plain oatmeal with enough water to make a paste. Apply the paste directly to the irritated skin.
12. Eye Soother
You've probably heard of the old cucumber slices on the eye remedy. Even though it may look a little silly, there is good reason this treatment for eye puffiness has been around for ages.
With a 95 percent water content and a size and shape that fits nicely over the eyelid, cold cucumber slices help blood vessels constrict and reduce inflammation. Placing the slices on the eyelid for only 10 minutes can provide soothing relief during allergy season.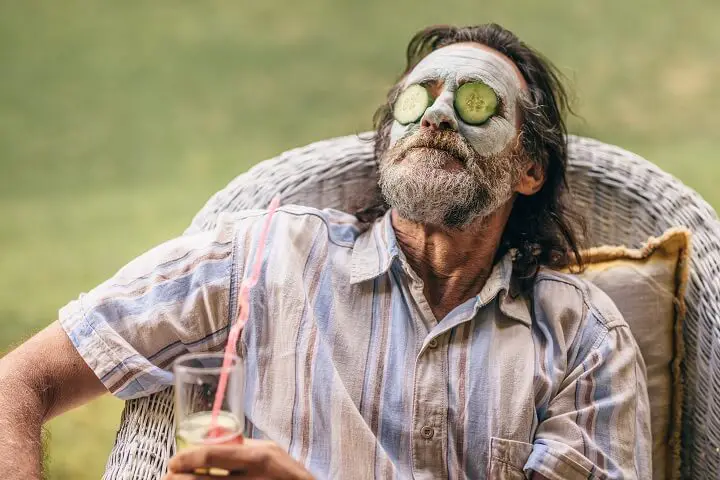 13. Athlete's Foot Treatment
Vinegar (either white or apple cider) works well against athlete's foot and other forms of foot and toe fungus. Soak your feet in a 1:1 solution of vinegar and water for about 15 minutes twice daily. Be sure to dry your feet completely after each soak and also wash your socks in hot water to kill any fungus there.
14. Skin Ointment
Honey has antibacterial and antifungal properties and is an excellent aid in the healing of cuts, burns, and other minor skin wounds. After cleaning the affected area, massage in a small amount of raw honey and then cover with a clean bandage.
15. Dry Scalp Treatment
Your scalp can suffer from a build-up of hair styling products and from a simple lack of moisture. Extra virgin olive oil is a practical, natural remedy.
Warm several tablespoons of olive oil before massaging it into the scalp. Comb the oil through. Finally, cover your head with a shower cap or a towel for at least 30 minutes before rinsing your hair and scalp well.
16. Headache Remedy
Peppermint oil can help relieve the nagging pain of a tension headache. Place five drops of this essential oil into one ounce of a carrier oil (such as almond oil or grapeseed oil) in a glass jar.
Cover the jar and shake well to mix. At the first sign of a headache, massage a few drops of this oil into your temples. Be sure to avoid the eyes.
17. Anti-Anxiety Medicine
Here's a recipe for a natural tea made with cumin, coriander, and fennel that helps ease worry and stress and helps promote relaxation.
Steep a half teaspoon each of cumin, coriander, and fennel seeds in a quart of boiling water. Strain out the spices and then sip the tea slowly.
18. Rash and Insect Bite Treatment
An Epsom salt bath can help soothe skin that is irritated from bee stings, insect bites, or poison ivy. Dissolve two cups Epsom salts in warm running bath water. Soak in the tub for 10 to 12 minutes.
You can also apply a compress that has been soaked on a cup of water mixed with two tablespoons of Epsom salts. Apply the compress directly to the affected area.
19. Wart Remover
Harness the anti-viral properties of apple cider vinegar for wart removal. Mix two parts apple cider vinegar with one-part water. Soak a cotton swab or a cotton ball in the solution and apply directly to the wart several times a day.
You can also cover the cotton with an adhesive bandage and keep it there working on the wart overnight.
20. Sinus Pressure Remedy
To help relieve sinus pain and pressure, mix up a batch of this spicy tea. Combine one cup of tomato juice, one teaspoon of chopped fresh garlic, one quarter teaspoon cayenne powder, and one teaspoon lemon juice in a small pot. Stir the tea as it warms. Then sip slowly.
21. Indigestion and Heartburn Treatment
Lemon juice and baking soda work together to make a natural antacid. Mix a teaspoon of baking soda and a teaspoon of lemon juice into a glass of water. Sip slowly.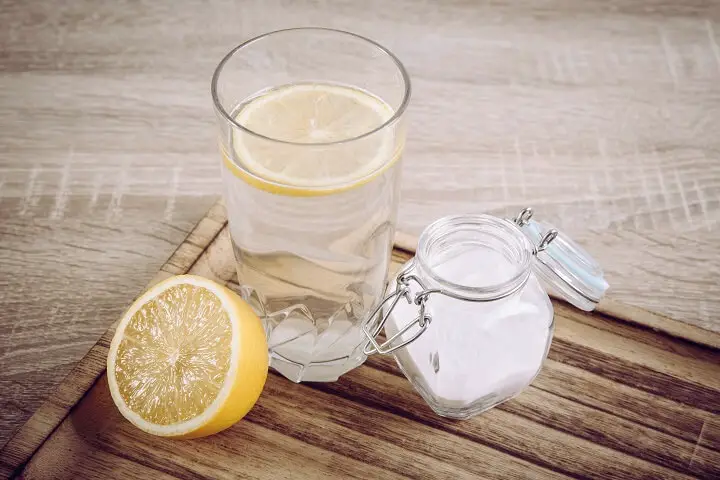 22. Acne Remedy
There are many natural home remedies for acne. Here are two of them.
Orange peel, yogurt, and oatmeal. Place the peel of one orange in a bowl of water in the refrigerator for 24 hours. Then make a paste by cutting the peel into small pieces and placing it back in the water. Next, add two teaspoons of plain yogurt and three teaspoons of plain oatmeal. Apply the resulting paste to the areas of acne for five minutes.
Bonus: Chicken Noodle Soup (seriously)
Finally, if you've always heard that chicken noodle soup is good for what ails you, it's true. Here's why.
The clear broth is warm, soothing, and helps keep you hydrated when you are sick. Chicken is high in tryptophan, which helps your body produce mood-enhancing serotonin. Noodles provide carbohydrates that help you feel full help provide energy. The common vegetables in chicken noodle soup—carrots, celery, and onion—offer vitamins C and K as well as other minerals to help the immune system.
Even the steam from hot soup or tea can be soothing as it opens up clogged airways and helps relax muscles.
If you are interested in learning more about natural homemade medicines, here are a few resources to get you started.
Like this post? Don't Forget to Pin It On Pinterest!
You May Also Like: