This post may contain affiliate links.* As an Amazon Associate I earn from qualifying purchases. Click here to read our affiliate policy.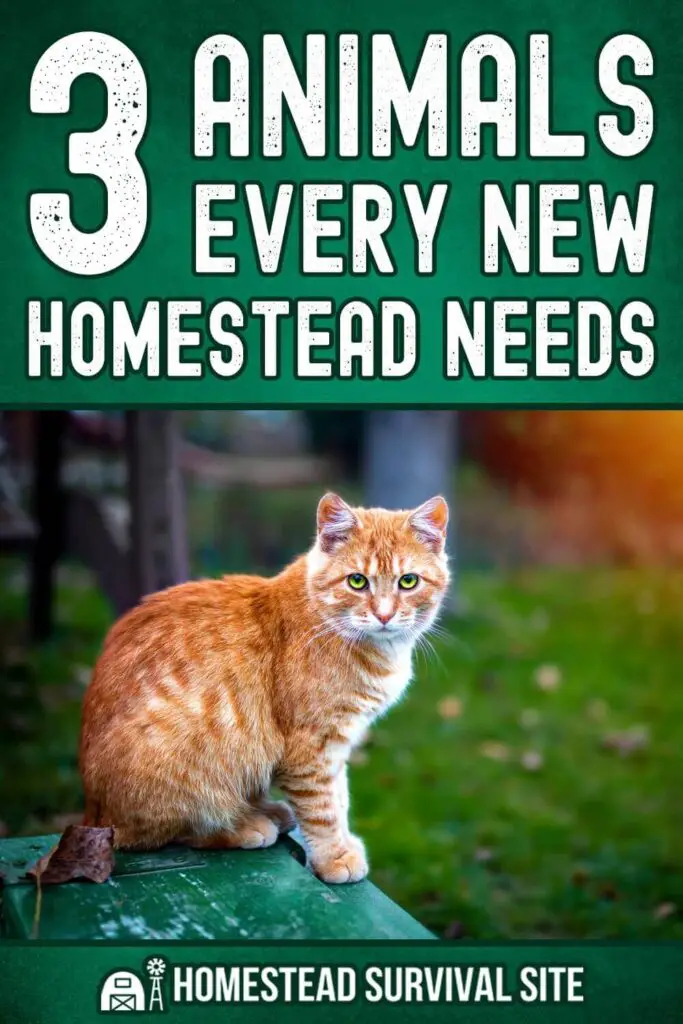 When people talk about homestead animals, they're usually referring to cows, goats, pigs, and other livestock. But in this video from Becky's Homestead, she talks about a few other animals that every homestead should have.
Want to save this post for later? Click Here to Pin It on Pinterest!
For example, cats are great to have around because they keep mice and rats away. Also, livestock feed tends to attract small animals like squirrels, and cats keep those away as well. Cats are very inexpensive to buy and feed (especially since they can catch a lot of their own food), so they're well worth the investment.
Watch the video below to learn about more essential homestead animals and tips for raising them.
You May Also Like: