This post may contain affiliate links.* As an Amazon Associate I earn from qualifying purchases. Click here to read our affiliate policy.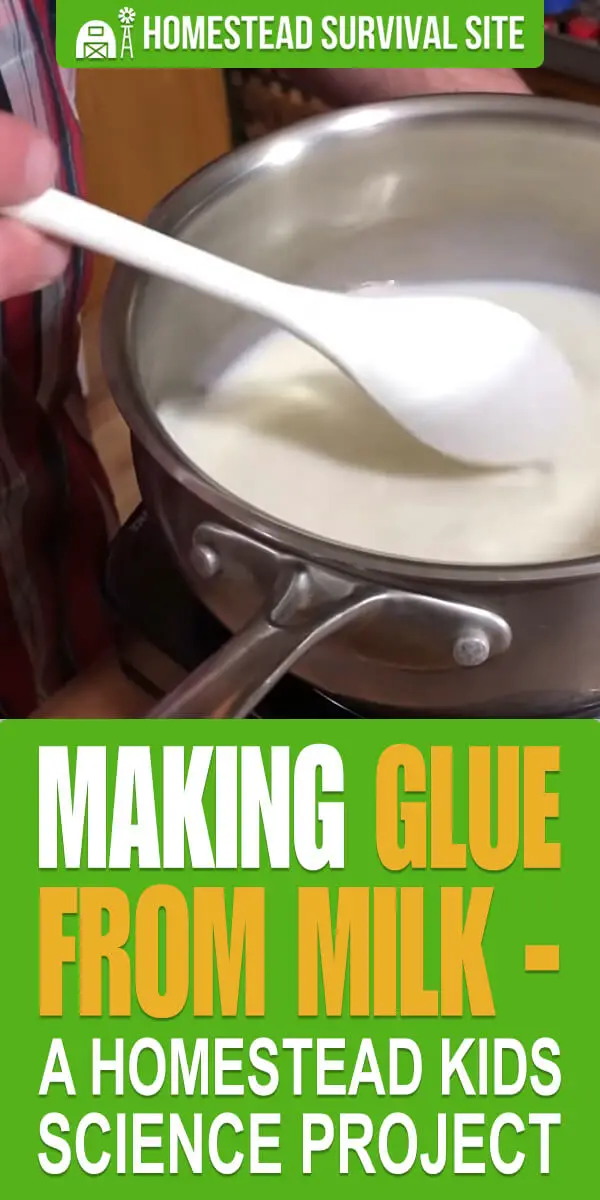 I don't normally share videos like this, but I found it so interesting that I just couldn't resist. In this video, Big Family Homestead explains how you can make your own glue using ordinary milk.
Not only is this a fun activity to do with your kids, it's also something you might need to know how to do anyway if you plan on living off grid indefinitely. There are countless situations where glue could come in handy.
Want to save this post for later? Click Here to Pin It On Pinterest!
Here's what you need:
1.5 cups milk
1 Tbs water
1 Tbs white vinegar
1 Tbs baking soda
Here's what to do:
Pour the milk into a saucepan and heat it up (not to boiling, but almost).
Add the vinegar while stirring continuously until curds form.
Pour it through a strainer to separate all the curds.
Put the curds back into the heated saucepan and add the water.
Add the baking soda while stirring continuously.
Keep stirring until the mixture is completely smooth.
Let it cool off. Store it in an airtight container.
That's all there is to it! Watch the video below to see it done.