This post may contain affiliate links.* As an Amazon Associate I earn from qualifying purchases. Click here to read our affiliate policy.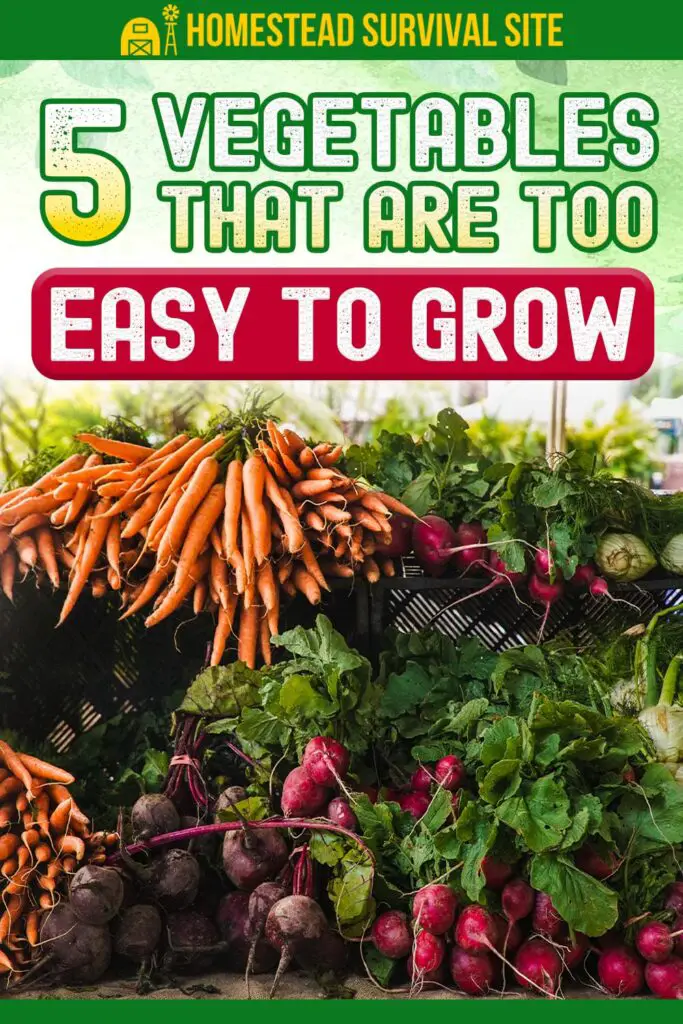 Most people visiting this site already have some experience with gardening, but I know many of you will be planting vegetable gardens for the first time ever this year. When planning a garden, the biggest and most important question is, "What should I plant?" It really depends on what you want to grow. But if you're a newbie, it's best to start with something really easy.
In this video, Self Sufficient Me talks about 5 vegetables that are almost too easy to grow. Even if you don't take good care of your garden, you might still get a lot of food from these crops. And if you do try, you're almost guaranteed to have a huge harvest.
Want to save this post for later? Click Here to Pin It On Pinterest!
The fast-growing vegetables he talks about are:
Beans – There's a reason cowboys and pioneers ate so many beans. They grow well in many climates, and they can be dried, canned, or eaten fresh.
Asian Greens – It's almost impossible to screw these up. They're very nutritious, and they can be eaten cooked or raw.
Zucchini – These grow super fast, they're a very versatile food, and they come in many varieties such as round, yellow, and white.
Carrots – This is a wonderful plant for beginners. Because it's a root vegetable, it can grow well in most climates, and it's very good for your health.
Radishes – These only take a few weeks to go from seeds to fully grown. Seed them every couple of weeks throughout the growing season.
Be sure to watch the video below to hear his all of his thoughts on these vegetables and why they're so easy to grow.
You May Also Like: