This post may contain affiliate links.* As an Amazon Associate I earn from qualifying purchases. Click here to read our affiliate policy.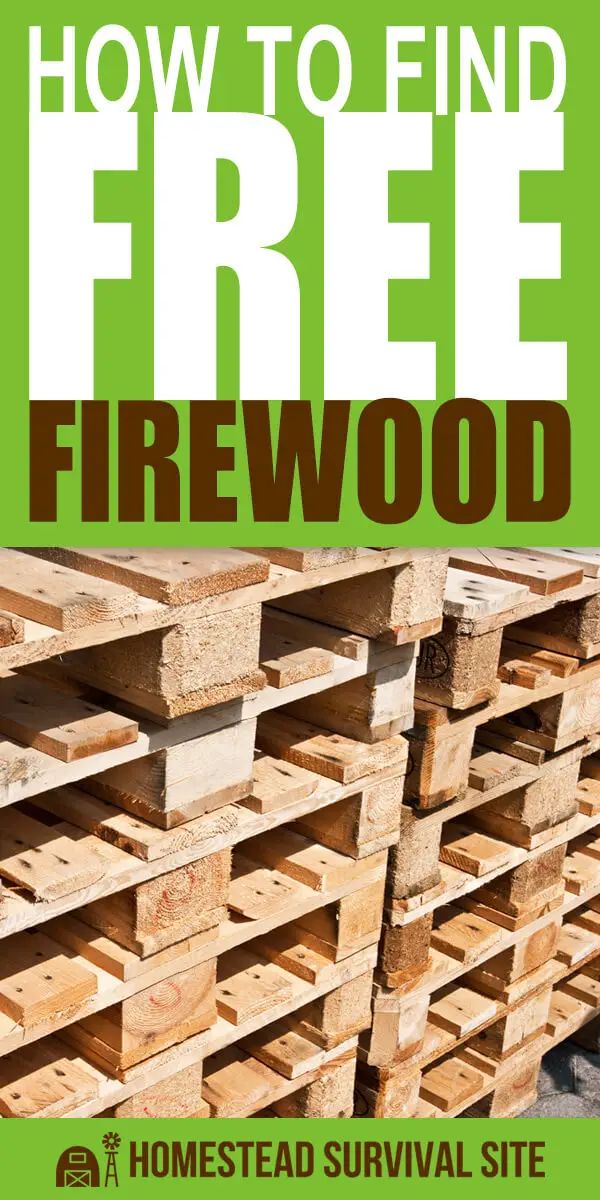 You may have noticed it's starting to get cold outside, and heating bills can be very expensive. A much better way to heat your home is with a fireplace or woodstove. But of course, you're going to need lots of firewood. And if you don't have a property with trees, you're going to have to purchase that firewood. Or will you?
In this video, Homestead Acres makes an interesting suggestion. Just drive around in your truck and look for pallets. You can find these things all over the place, especially behind grocery and department stores.
Want to save this post for later? Click Here to Pin It on Pinterest!
However, a word of warning. Avoid ones that are covered in paint. You don't want to breathe in those fumes. Also, you can't just take any pallet you see. Most stores reuse them, so you'll have to get their permission first. If you're lucky, they'll have some old pallets they don't want anymore. If you find a stack of pallets next to a dumpster, it probably means they're going to be hauled to the dump anyway, so I think those are fair game.
It will be a bit of work. If the pallets are waterlogged, they'll need to dry for a while. And then you'll need to cut them up into chunks that fit in your fireplace or stove. Still, I think it's a pretty good option. If you have time to kill, go for it.
You May Also Like: