This post may contain affiliate links.* As an Amazon Associate I earn from qualifying purchases. Click here to read our affiliate policy.
Usually, when I share a video about some DIY project, it's something fairly simple that most people could do in one day–something my readers might actually like to try. This project, however, would take most people several days…or weeks.
I don't really expect any of you to do this, but I was so impressed with it that I decided to share it anyway. I found this project on the Youtube channel, Rustic By Nature. He built himself a nice little greenhouse out of pallets, 2x4s, PVC pipe, and plastic sheeting. The result is very impressive.
Want to save this post for later? Click Here to Pin It on Pinterest!
Here's the list of materials he used:
15 pallets
PVC pipes
PVC couplers
About 20 2x4s
About 20 2x4x8s
3 rolls of plastic sheeting
Deck screws
Here's a brief summary of the process:
He started by making walls with the 15 pallets.
Next, he connected them and drilled holes for the PVC.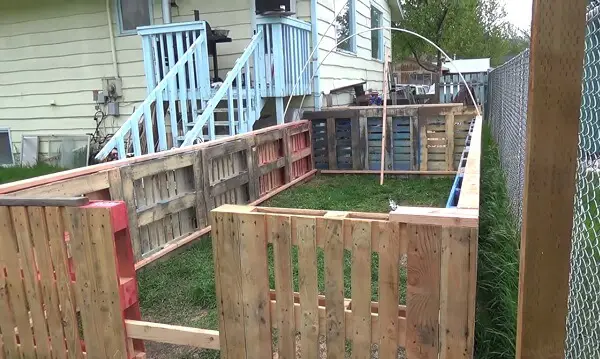 After that, he wrapped the pallets in plastic and added the PVC.
Then he used the 2x4s to hold the pipes together.
And finally, he covered the rest of it with more plastic sheeting.
The result is a 10×20 foot greenhouse about 8 feet tall. He also used his rain gutters to collect water for the plants. Here's a peek inside.
Of course, there is much much more to it than that. Watch the video below for all the details.
Like this post? Don't Forget to Pin It On Pinterest!
You May Also Like: