This post may contain affiliate links.* As an Amazon Associate I earn from qualifying purchases. Click here to read our affiliate policy.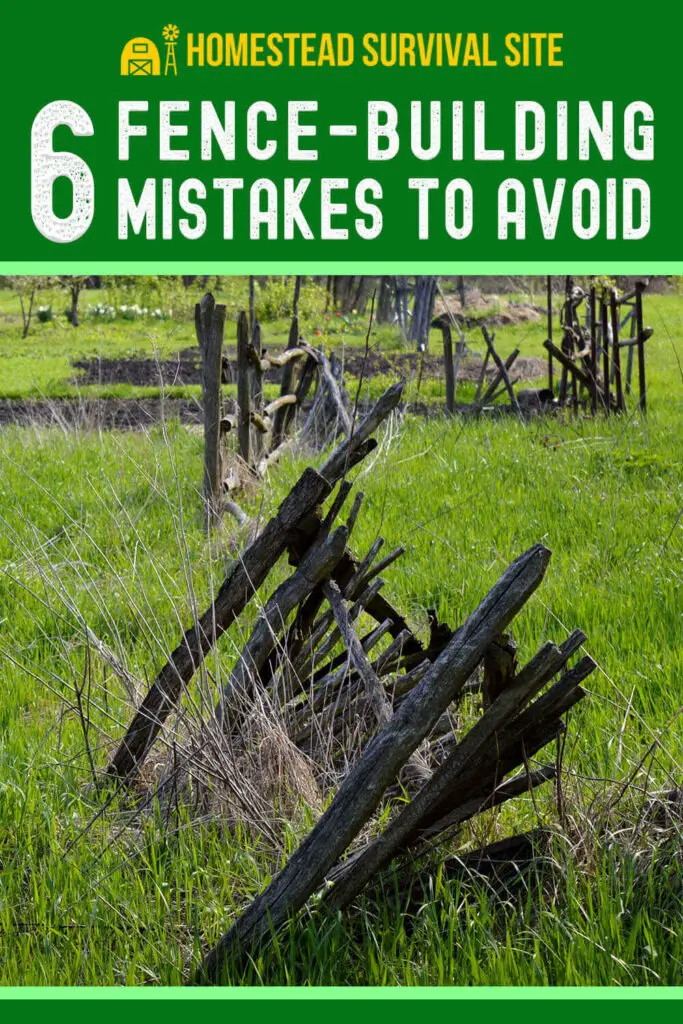 Building a fence is a relatively easy project. There are many people who can figure out how to do it without having to read any tutorials or watch any videos. Just stick posts in the ground and add rails, wires, pickets, etc., right?
Those are the basics, but if that's all you know, you're liable to make some major mistakes that you'll come to regret. In this video, Daniel from Arms Family Homestead goes over six mistakes that could result in a fence breaking or falling long before it should.
Want to save this post for later? Click Here to Pin It on Pinterest!
1. Weak Corner Posts – Your entire fence begins with a corner post, so it needs to be strong. However, many people either use a post that is too small or they don't dig it deep enough into the ground. Other problems are making H-braces that aren't wide enough or using just one post on the end or corner.
2. Choosing The Wrong Kind Of Wire – Make sure you choose the right type of wire for the kind of animal you're containing.
3. Not Making The Fence Line Straight – If your fence is even a little crooked, it could start leaning.
4. Buying Cheap Materials – It's okay to try and get a good deal, but if you buy cheap materials, your fence won't last nearly as long.
5. Not Getting The Wires Tight Enough – Get all the slack out of the wire. Otherwise, it will start sagging.
6. Not Making A Detailed Plan – Map out your fence, mark all the utility lines, decide where the gates will go, etc. Once the fence is up, it's a lot harder to fix mistakes.
Watch the video below for a more in-depth discussion of these fencing mistakes.
You May Also Like: