This post may contain affiliate links.* As an Amazon Associate I earn from qualifying purchases. Click here to read our affiliate policy.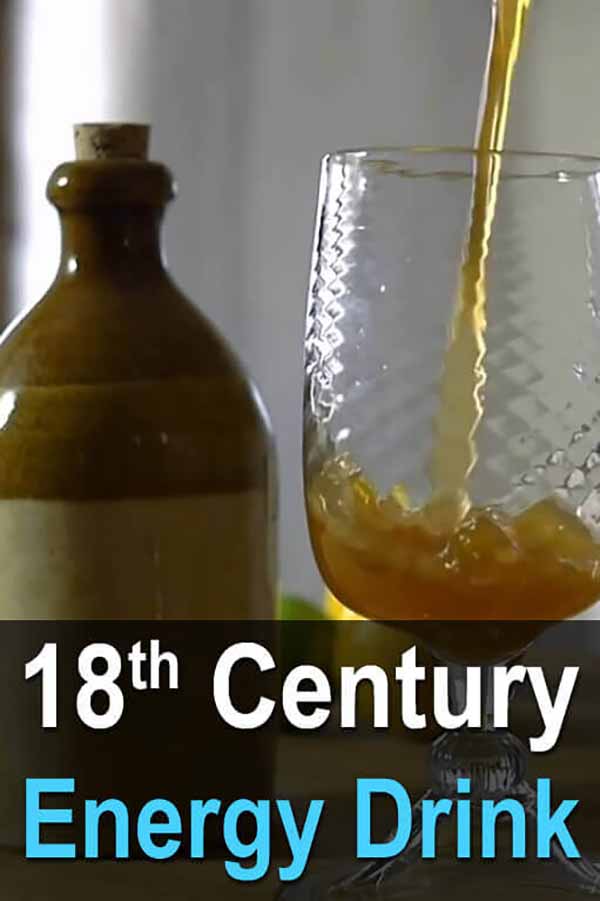 Isn't it amazing that there was once a time when no one had ever heard the term, "energy drink"? I myself, an admitted Monster Energy Drink addict, find the idea horrifying. But even though drinks like Monster, Red Bull, and 5 Hour Energy are fairly new, there have always been things people drink for an energy boost (other than tea and coffee).
In this episode of James Townsend and Son, you'll learn how to make a 1000-year-old energy drink that was popular in the 18th century. It's called switchel. It's high in potassium, an electrolyte that helps keep you hydrated on hot days.
The recipe is fairly simple. The ingredients are:
All you do is mix them all together, stir it very well, and if you like, chill it in the refrigerator.
Watch the video below to see it done, learn more about the drink, and learn more variations.
You May Also Like: