This post may contain affiliate links.* As an Amazon Associate I earn from qualifying purchases. Click here to read our affiliate policy.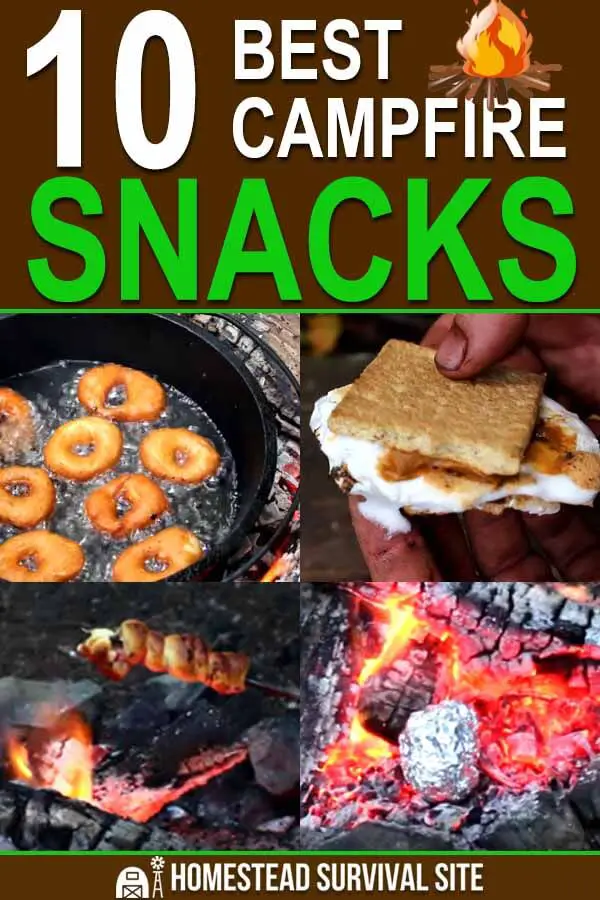 One of the main highlights of any camping trip is cooking food over the campfire. The warmth of the fire, the smell of the air, the company of loved ones, and the delicious meals–nothing beats it!
When I was a kid, I relished those times. Unfortunately, my parents weren't very creative when it came to cooking, so we mostly ate hot dogs, canned beans, and smores.
We've all had smores before, and while they're pretty good, I personally think they're very overrated. After all, there are dozens of other campfire snacks that are just as good or better! Don't believe me? Then check out this video by Outdoor Boys.
In it, they talk about their 10 favorite snacks to have on a camping trip. Here's their list:
Roasted Strawberries
Roasted Starbursts
Cinnamon Rolls on a Stick
Baked Apples
Kettle Corn
Nutella Smores
Campfire Churros
Campfire Doughnuts
Campfire Banana Split
Baked Yams
All of these recipes are simple and easy enough that your kids can help you with them. They don't require any special tools or ingredients. Watch the video below to learn how to make them.
You May Also Like: