This post may contain affiliate links.* As an Amazon Associate I earn from qualifying purchases. Click here to read our affiliate policy.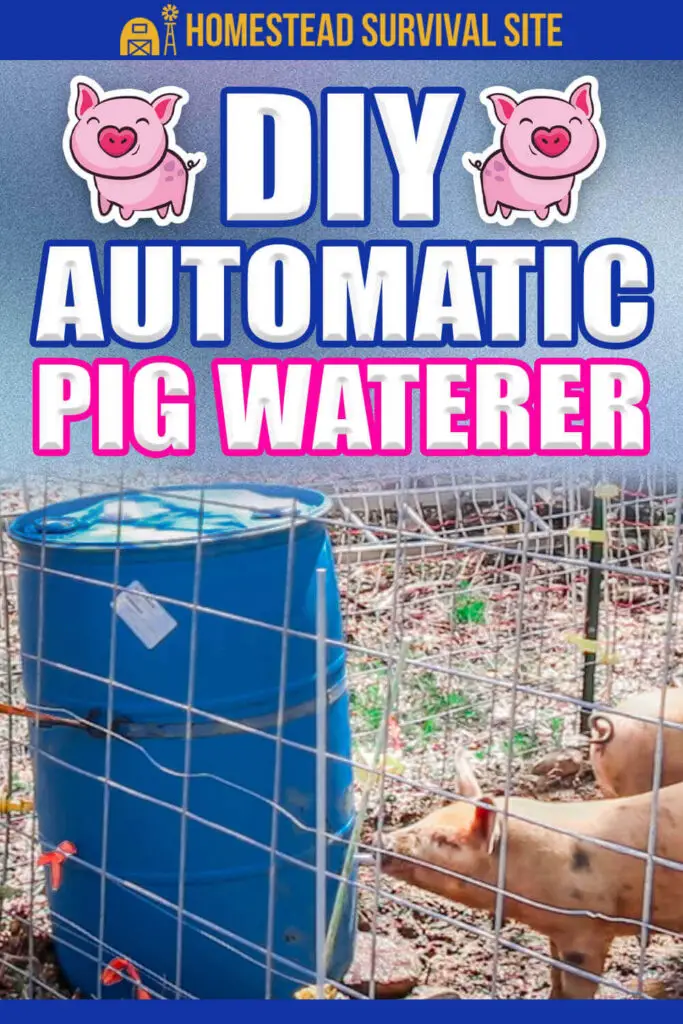 Pigs have a reputation for being messy for a good reason: they are very messy! If you put down a bowl or trough of water, it is going to get dirty fast and you are going to have to freshen it all the time.
Want to save this post for later? Click Here to Pin It On Pinterest!
To get around this problem, try building a pig waterer. This is a lot easier than you might think. As you'll see in this video by Lumnah Acres, it only takes a few minutes.
Here's what you'll need:
55-gallon food-grade drum
Nipple waterer
Adjustable wrench
3/4 inch paddle drill bit
Silicone sealant
1/2 inch pipe thread
Here's what to do:
Drill a hole at about the 10-15 gallon mark.
Use a welding torch to heat up your pipe thread (wear gloves).
Screw it into the hole. Use the wrench to get it all the way in.
Now unscrew it. As you'll see, there are now threads in the plastic hole.
Put silicon on the threads of the nipple waterer.
Screw the waterer into the threaded hole, and use the wrench to tighten it.
Tie down the drum so they can't knock it over.
That's all there is to it! Watch the video below to see it done.
You May Also Like: