This post may contain affiliate links.* As an Amazon Associate I earn from qualifying purchases. Click here to read our affiliate policy.
Estimated reading time: 2 minutes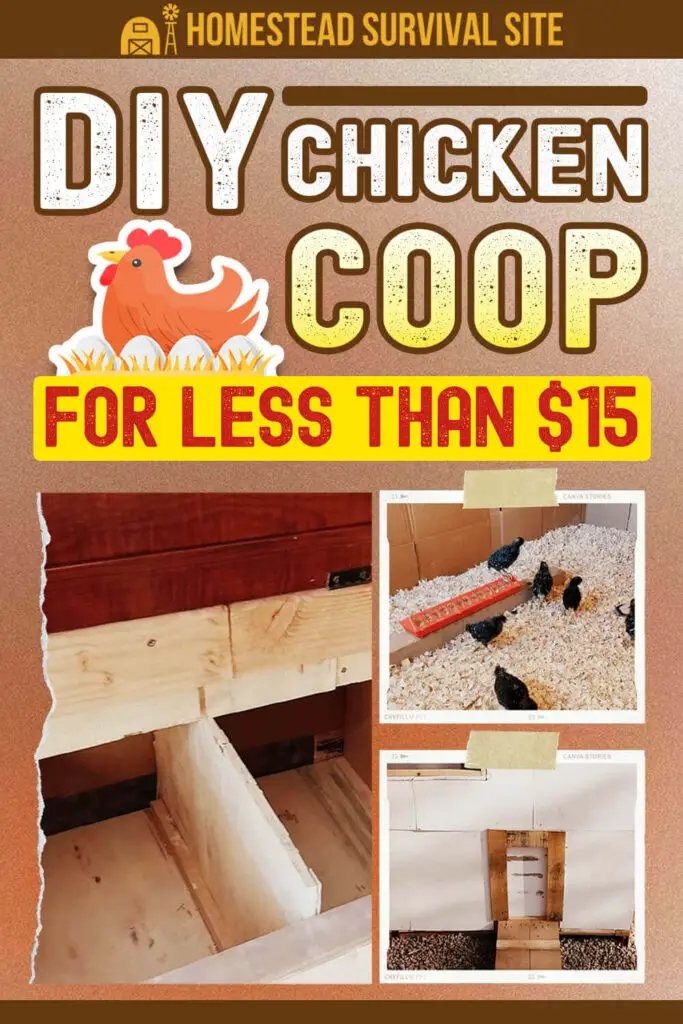 If you've ever thought about getting chickens so you can have fresh eggs every day (thus saving any money that you spend on eggs), then you probably already know that you will need a chicken coop.
The problem is, most prebuilt coops cost several hundred dollars, thus erasing any money you'll save on eggs. Even if you go through a couple dozen eggs a week, it would be well over a year before saving enough on eggs to offset the cost of a prebuilt chicken coop. Besides, not everyone has hundreds of dollars lying around.
Fortunately, if you can gather some scrap wood and are willing to do a little work, you can build your own chicken coop for less than $15. If that sounds too good to be true, watch this video by DIY Homestead Muddy Acres.
Want to save this post for later? Click Here to Pin It on Pinterest!
Here's what she used to build it:
Used pallets – Free on Craigslist
Screening for windows – $9.70
Hinges and latches for doors – $1.97
It took her three days to build the coop from these materials. It ended up being 7×10 feet and includes four nesting boxes, windows for light, roosting bars, and everything else a chicken needs. Watch the video below to check it out.
You May Also Like: