This post may contain affiliate links.* As an Amazon Associate I earn from qualifying purchases. Click here to read our affiliate policy.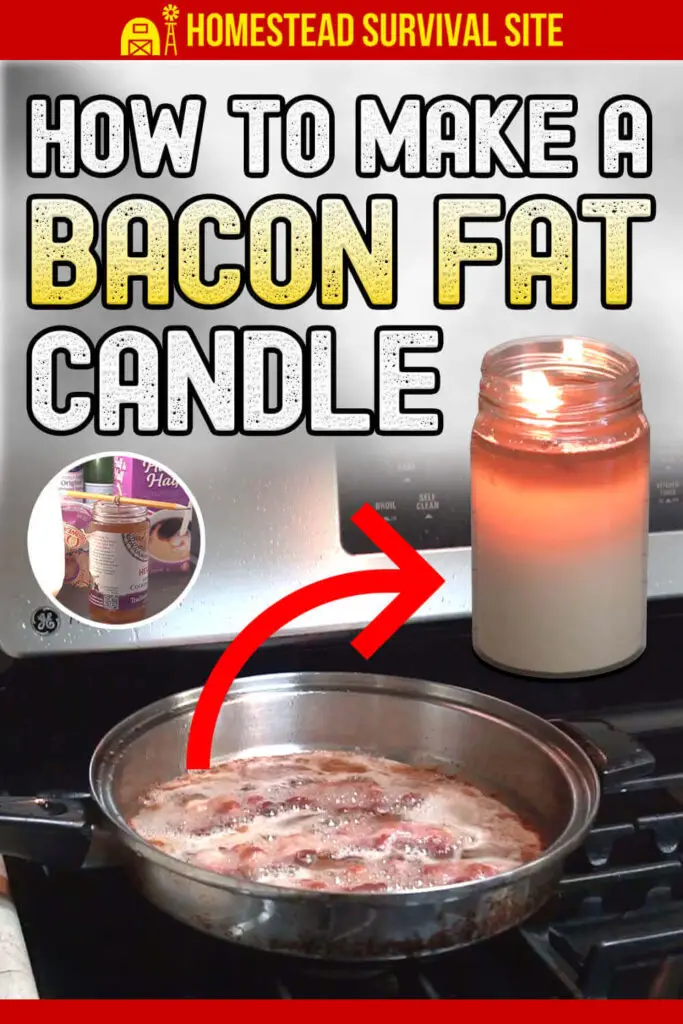 If you love to make bacon but are dumping all the grease down the drain or into the trash, you should start saving it instead. Not only is bacon grease great for cooking, it makes a great clean-burning candle.
This video by Finding Self-Reliance shows you exactly how to make a bacon fat candle. All you need is bacon grease, a container, and a wick (you could also use twine or yarn).
Want to save this post for later? Click Here to Pin It On Pinterest!
Here's how to make it:
Step 1: Cook some bacon.
Step 2: Pour the grease into a container (use a strainer to filter out chunks of meat).
Step 3: Tie your wick around a pencil and hang it down the center of another container.
Step 4: Pour your bacon fat into the container around the wick.
Step 5: Put it in the refrigerator to make the fat solidify faster.
Watch the video below to see it done:
You May Also Like: