This post may contain affiliate links.* As an Amazon Associate I earn from qualifying purchases. Click here to read our affiliate policy.
Estimated reading time: 3 minutes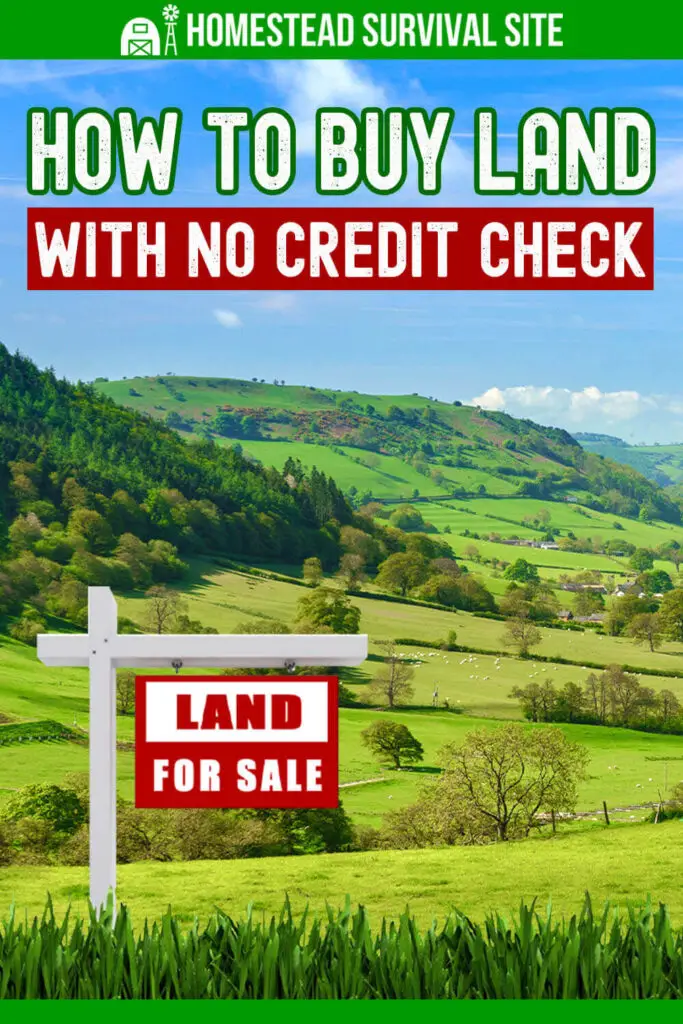 For many people, the dream of owning a homestead offers the promise of a self-reliant lifestyle. It's the kind of lifestyle that is highly appealing to people enduring tough financial times or who are short of money. And that creates a problem when it comes to land ownership.
How do you buy property when money is tight, and your credit is bad? That is the topic of this video from Becky's Homestead.
A solution many people are pursuing is to find property owners who are offering owner financing. This allows you to negotiate with the seller and potentially agree on a down payment you can afford and even negotiate the interest rate. It's not a guaranteed proposition but it's the best place to start when you're looking for a place to live and money is tight.
A title company will help with the paperwork and determine if there are any liens that need to be cleared and set up the closing. You should only involve the title company after you are coming to an agreement on a deal and are getting ready to close.
Want to save this post for later? Click Here to Pin It on Pinterest!
Want ads in the newspaper are a good place to start and there's always the Internet. A good signal is when someone lists their property as "For sale by owner." You will often see for sale signs in front yards that state this very clearly.
These are the people who typically understand owner financing and are prepared to deal. The transaction begins with a phone call to the owner and agreeing to see the property and do introductions.
There was one instance where a woman negotiated a $1500 down payment and was able to negotiate the interest rate down by anywhere from 1 to 3 points. But don't get greedy. If you and the owner can't agree you'll probably have to look for another property.
And remember, when someone is selling "by owner" they are avoiding real estate agent commissions of 4 to 6% of the total sale price, so keep that in mind as you negotiate.
Make sure you understand the zoning, too. You want residential zoning, not a property zoned for business unless you're planning to run a business from your home. An Internet search can also tell you if the property is in a flood plain.
You may also find that the property falls in the category of "fixer-upper." Be prepared to assess how much it will cost you to upgrade or repair as you negotiate your deal. You should also assess what upgrades or repairs you can do yourself or with family and friends, and which projects will require hiring a professional.
Regardless of how generous your final deal may be, there's a good chance that you'll need to have more than a minimum down payment. Other costs accompany any property sale at closing, and you may have to make some immediate repairs when you move in. Make sure you determine what those costs may be as you negotiate and plan to purchase.
Watch the video below for more information.
You May Also Like: