This post may contain affiliate links.* As an Amazon Associate I earn from qualifying purchases. Click here to read our affiliate policy.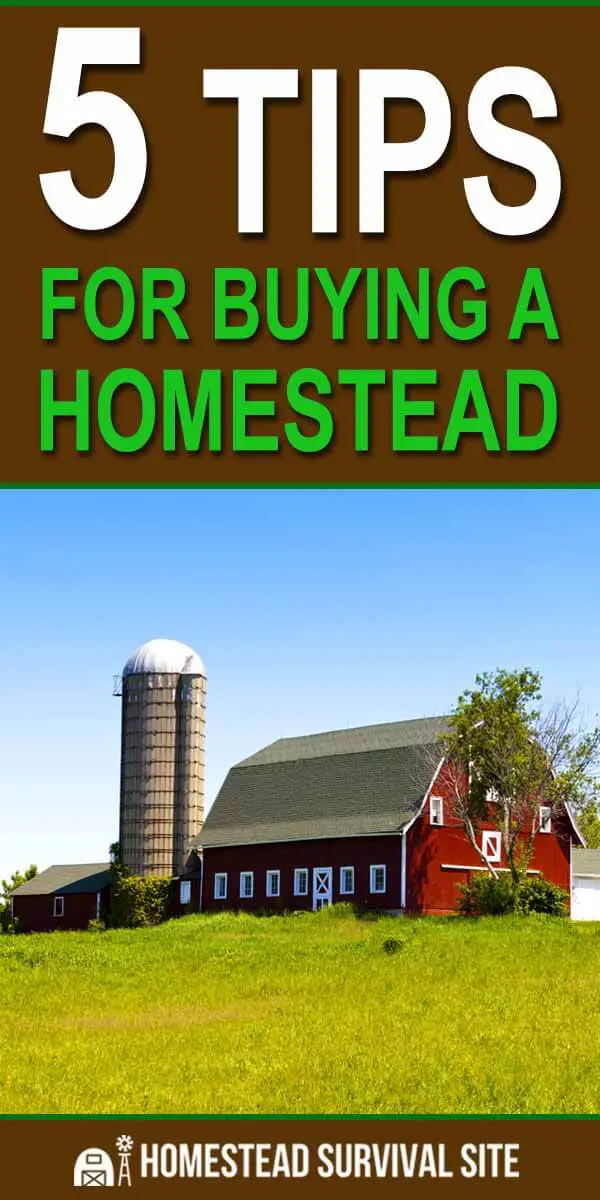 Thinking of buying a homestead? Good for you! You're about to begin a difficult but satisfying journey that will change your life forever.
You might be eager to get started, but before you rush out and purchase a piece of land, you need to spend some time learning all you can about buying land. And one of the best ways to do that is to hear from people who have already done it.
In this video, Doug from Off Grid with Doug & Stacy shares his top five tips for buying a homesteading. Here's his list:
1. Check the city and county ordinances. See if there are building codes or certain requirements.
2. Have the land surveyed. Make sure you know exactly where the borders are so there are no surprises.
3. Make sure you the property comes with the mineral rights. You need that in case they find oil or something valuable beneath the soil.
4. Make sure there's no easement with the neighbors. You don't want to get entangled with a rude neighbor.
5. Make sure it has water such as a pond or a stream, or somewhere you can put in a well. Also, see if the area allows you to collect rainwater.
Watch the video below to hear him discuss these tips in detail.
You May Also Like: