This post may contain affiliate links.* As an Amazon Associate I earn from qualifying purchases. Click here to read our affiliate policy.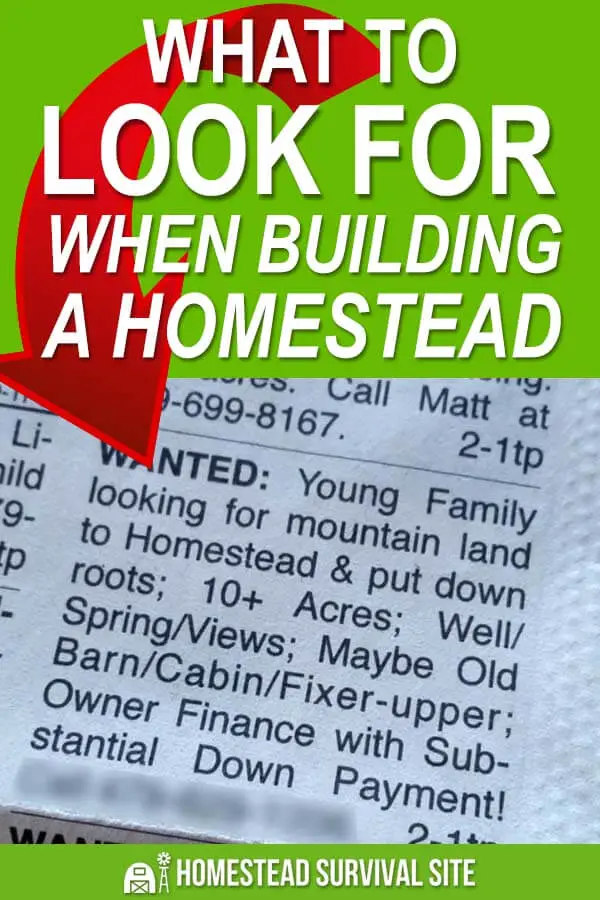 If you are new to homesteading, you should know that technically, you can be a homesteader almost anywhere with only a little bit of land… technically. But honestly, you're going to have a tough time homesteading if you don't find a good piece of land with certain features.
In this video, An American Homestead explains what features to look for when building a homestead from scratch. You need to have enough space to grow food and possibly pasture animals, you want to have wooded areas for firewood and building materials, and you definitely want to have access to lots of water, such as a stream or pond.
Look for a place that is…
Not too far away so moving is easier.
Low cost of living.
Low property taxes.
Low population density.
Remote living areas.
The fewer laws and regulations the area has, the better. You don't want the government coming in and shutting down your homestead.
Watch the video below for more info. It has tips on how to find property, questions you should ask while searching, the importance of drilling a well, and more.
You May Also Like: