This post may contain affiliate links.* As an Amazon Associate I earn from qualifying purchases. Click here to read our affiliate policy.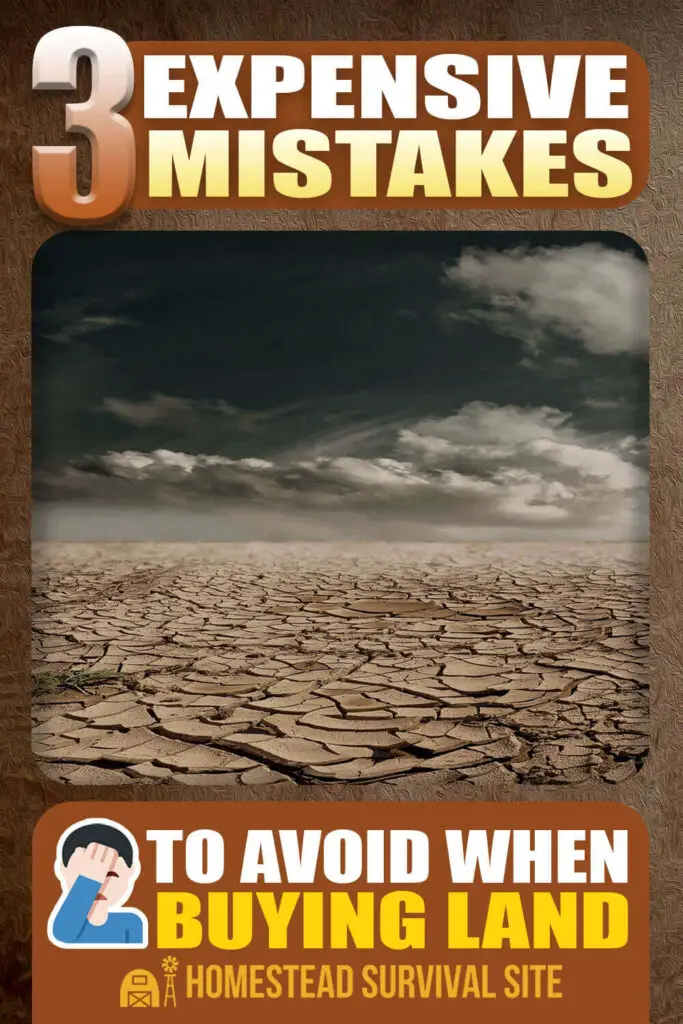 If you are looking to purchase some land for your off-grid homestead, it's a good idea to learn from people who have done it before. They've been through the entire process and have learned about all the hiccups (and disasters) that can happen along the way. Taking their advice could save you a lot of hassle and, more importantly, a lot of money.
One such person is Becky from the Youtube channel, Becky's Homestead. A while back, I shared a video by her where she explains how to buy land with very little money. In this video, she explains some common mistakes that people make when buying land.
Want to save this post for later? Click Here to Pin It on Pinterest!
Here's her list:
Trusting what the ad or real estate agent tells you. Sometimes they exaggerate or even lie.
Getting a variable rate loan. When rates go up, you might not be able to pay.
Buying a homestead that is too far from town. You want to be able to run to town for things you need.
Watch the video below where she goes into much more detail about these mistakes and how to avoid them.
You May Also Like: