This post may contain affiliate links.* As an Amazon Associate I earn from qualifying purchases. Click here to read our affiliate policy.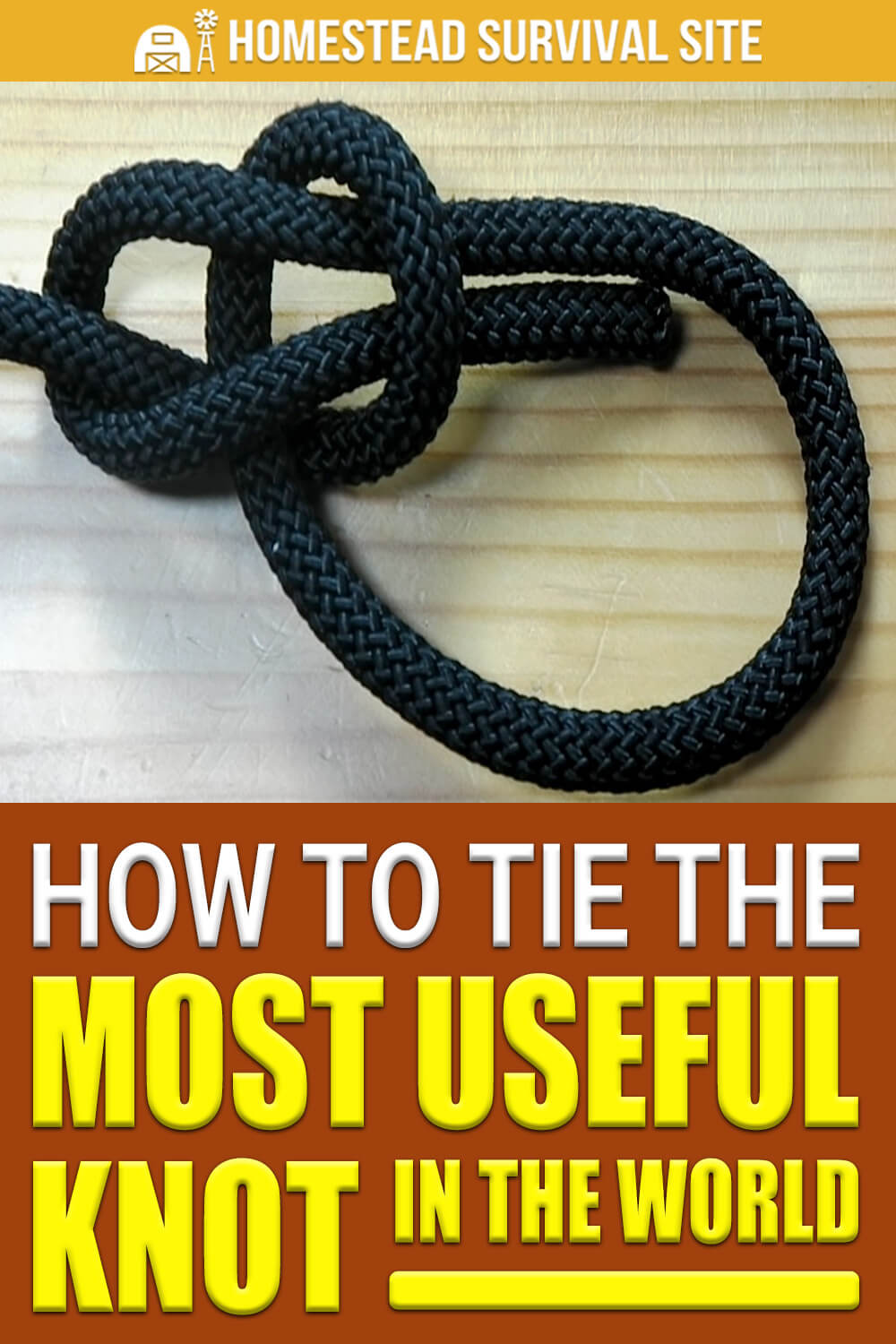 By and large, knot tying has become a forgotten art. In a survival scenario, though, knowing how to tie an effective knot could very well be the difference between life and death. With that in mind, if there's one knot you should learn to tie, it's the bowline knot.
Want to save this post for later? Click Here to Pin It On Pinterest!
Considered by many to be the most useful and versatile knot in the world, the bowling knot has earned its popularity thanks largely to several key advantages. The first advantage is the fact that the bowline knot will not slip no matter how much weight you place upon it.
In almost every circumstance, the rope you are using will break before your bowline knot comes undone. In spite of the fact that bowline knots never slip underweight, they can be easily untied in a matter of seconds once the weight on the knot is removed.
Lastly, a bowline knot is incredibly simple to tie, and the steps to tie a bowline knot can be memorized at a glance. Thanks to these three characteristics, the bowline knot is the most useful knot in the world.
In this video, NightHawkInLight explains step by step how to tie a bowline knot.
Step #1: Make a loop in your rope.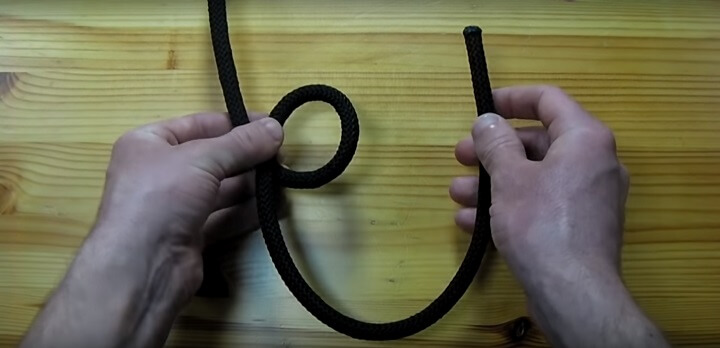 Step #2: Feed your tag end through the loop.
Step #3: Wrap the tag end around the back side of the rope above the loop you just fed it through.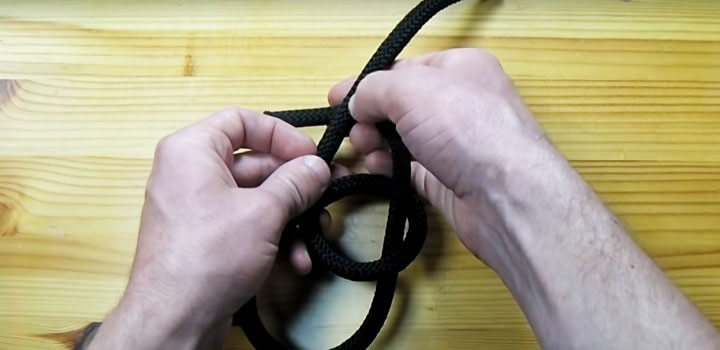 Step #4: Feed the tag end back through the loop and pull to tighten your bowline knot.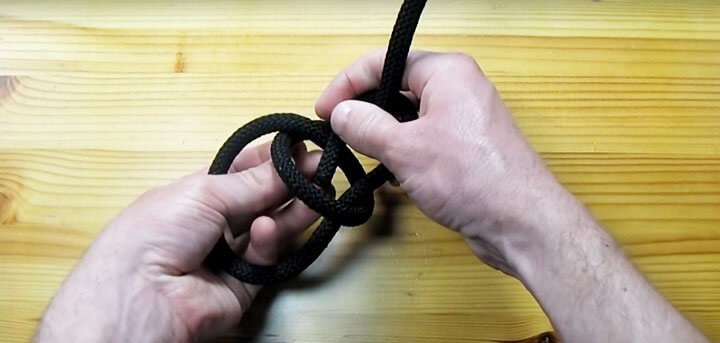 After completing these steps, your finished bowline knot should look like this:
To see how to tie the bowline know, watch the video below.
You May Also Like: