This post may contain affiliate links.* As an Amazon Associate I earn from qualifying purchases. Click here to read our affiliate policy.
Estimated reading time: 4 minutes
Hardtack is a survival food that can sit on the shelves for years. It was first made popular during the Civil War when soldiers were given rations to take into the field. With no refrigeration or luxuries like sugar available, they were forced to survive on the very basic, bland, and incredibly hard crackers that were fondly dubbed hardtack.
It isn't something you would probably want to make and serve to guests today, but you need to know how to make it, just in case. You can make hardtack now and seal it up tight to help fatten your food storage. In an actual survival situation, you could make the hardtack over a fire or in a Dutch oven. It is very easy to make, even if it isn't exactly the best-tasting food.
Want to save this post for later? Click Here to Pin It on Pinterest!
Check out the 5 easy steps to making hardtack.
What you will need:
5 to 6 cups flour
1 cup water
Rolling pin
Pizza cutter or knife
Cookie sheet
Skewer (a fork could work in a pinch)
Step 1: Preheat your oven to 375 degrees Fahrenheit. Pour the cup of water into a bowl. Slowly mix in the flour until it makes a hard dough you can't stir. When it gets to this thick stage, it is easiest to knead the dough with your hands to form a ball of dough.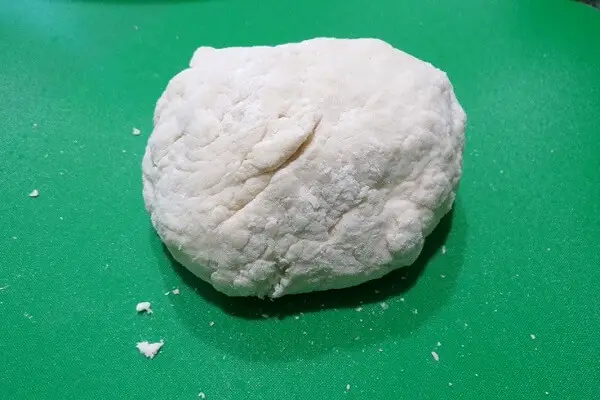 Step 2: Lightly flour your surface and place your dough in the middle. Use the rolling pin to roll out the dough into a rectangle about half an inch thick.
Step 3: Use the pizza cutter to cut your dough into squares. The size of a saltine is a good size to aim for.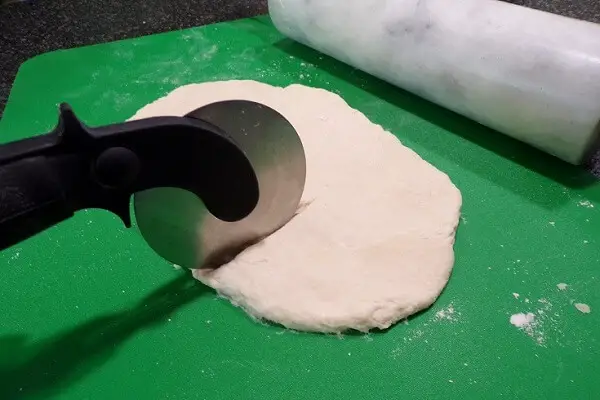 Step 4: Transfer the squares onto an ungreased cookie sheet. Use the skewer or a fork to poke holes through the entire thickness of each square. You can make rows of four or cover the area with holes as you please. It doesn't have to be pretty, but the goal of the holes is to allow the dough to cook thoroughly.
Step 5: Place the hardtack into the oven and cook for 30 minutes. Remove from oven and use a spatula to flip the hardtack to the other side. Cook for an additional 30 minutes. Remove from oven and allow to cool.
If you are storing your hardtack, it needs to be completely cool before you seal it up. The dough needs to be cooked thoroughly and dried out. Even a little moisture can spoil the hardtack. For long-term storage, it is best to cook the hardtack for an additional 30 minutes at a temperature of 250 degrees. Yes, it is going to be rock-hard, which is why it earned the name.
You can add a little salt to the dough for flavor. Topping the hardtack with raw honey or fruit preserves adds a little more flavor, making it more palatable. Hardtack can be dipped in stews or soups to help thicken them up and turn them into a more filling meal.
Like this post? Don't forget to Pin It on Pinterest!