This post may contain affiliate links.* As an Amazon Associate I earn from qualifying purchases. Click here to read our affiliate policy.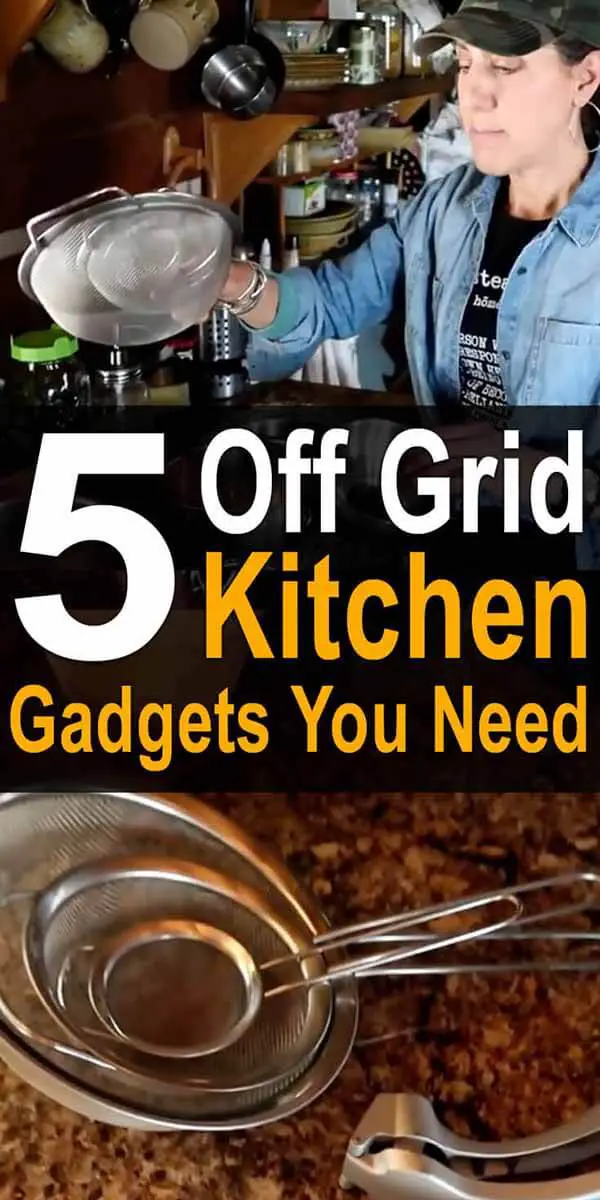 Setting up an off-grid kitchen is easier said than done. Most rely on electricity and electronics more than they realize (ovens, blenders, mixers, timers, and so forth). But with the right tools, you can do you everything you would do with an "on-grid" kitchen.
In this video, Stacy from Off Grid with Doug & Stacy shares five of her favorite off-grid kitchen gadgets. They are:
1. Stainless Steel Timer
2. Hand Mixer
3. Stainless Steel Funnel
4. Garlic Press
5. Fine Mesh Strainers
Watch the video below to see these tools and hear her commentary.