This post may contain affiliate links.* As an Amazon Associate I earn from qualifying purchases. Click here to read our affiliate policy.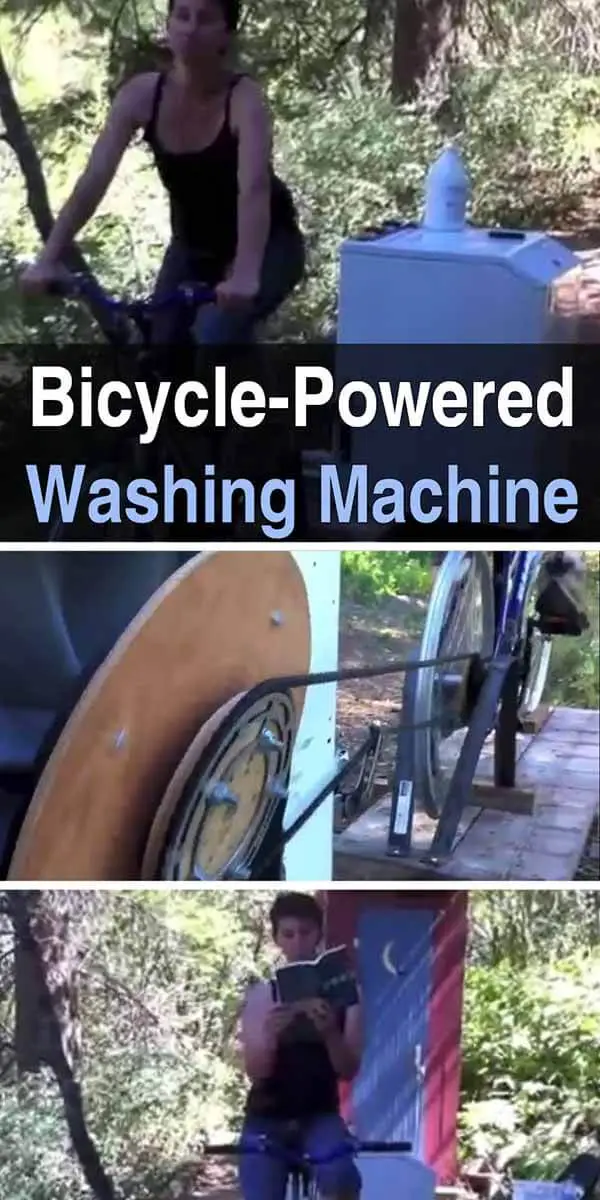 There are many ways to wash your clothes off the grid–the WonderWash, MobileWasher, or a good ole fashioned Washboard–but nothing is quite as simple and effective as an electric washing machine.
Want to save this post for later? Click Here to Pin It on Pinterest!
Unfortunately, washing machines take a lot of power. How do you use a washing machine when you either don't have electricity or it's in short supply?
Nick and Esther from Fouch Family Off Grid came up with a brilliant solution. They built a bicycle-powered washing machine.
Here's the process:
Fill with clothes.
Add cold water for two minutes.
Add hot water for one minute.
Add laundry soap.
Pedal slowly in low gear for 20 minutes.
Drain the dirty water.
Pedal quickly in high gear for 5 minutes.
Rinse by filling with water for 3 minutes and pedaling 5 more minutes.
Drain again.
Do a final spin by pedaling for 10 minutes.
You can see the entire process in the video below. The downside is it takes 40 minutes of pedaling for one load, but if you take turns with family members and do one load a day, it wouldn't be too bad.
You May Also Like: