This post may contain affiliate links.* As an Amazon Associate I earn from qualifying purchases. Click here to read our affiliate policy.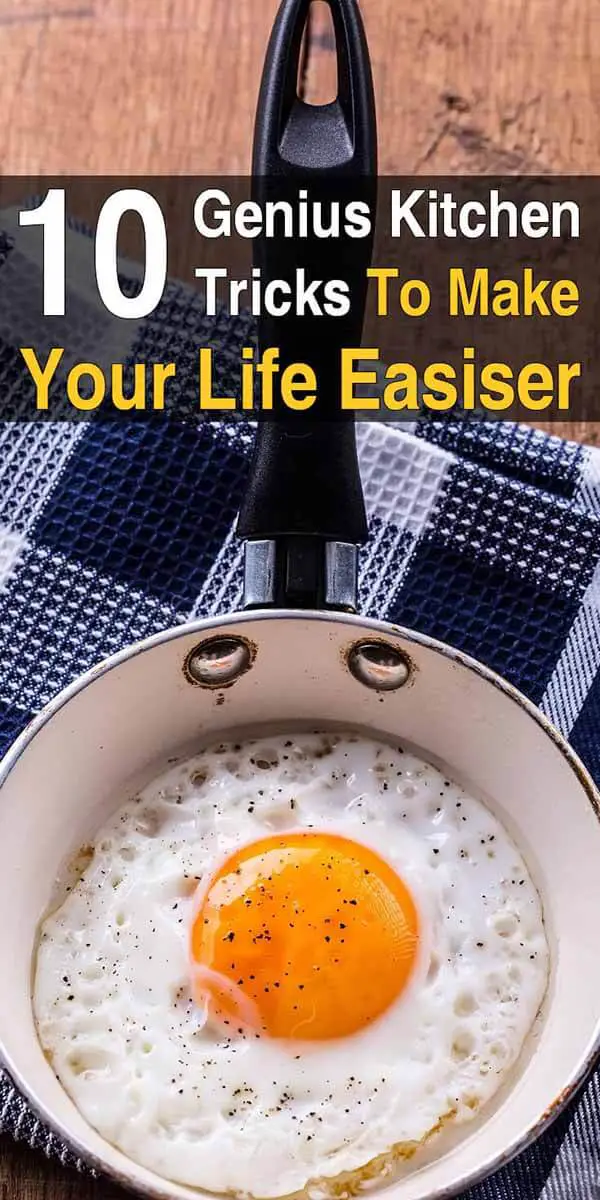 If you spend a lot of time in your home, you need to follow Household Hacker on Youtube. They make videos about the coolest kitchen and household tricks anyone has ever come up with. No matter how many of their videos I watch, I learn something new every time they upload a video. Here are their latest hacks.
1. Easily Peel an Egg – Peel a small hole on one end and a larger hole on the other end, then put your lips over the smaller hole and blow the egg out of the shell.
2. Make Cheese Sticks – First put butter in a pan. While it's melting, cut the crusts off of some bread, flatten the slices with a rolling pin, add some cheese, roll them up, and fry them in the pan.
3. Spread Butter – If you need a butter knife but all you have is a knife with a serrated edge, simply flip the knife over. It seems like common sense, but most people never think of this.
4. Check if Your Baking Soda is Expired – Mix 1/4 teaspoon of baking soda into 2 teaspoons of vinegar. You should immediately see bubbling. If not, it's no longer good. For baking powder, mix 1 teaspoon into 1/2 cup of hot water.
5. Keep Guacamole from Browning – Put it in a container and add a thin layer of water on top. This keeps it from reacting to the oxygen in the air.
6. Easily Cook Lots of Bacon – Instead of using a frying pan, line a baking sheet with aluminum foil, cover it with bacon completely, and bake it for 15 to 20 minutes. Dry the bacon with paper towels.
7. Fry the Perfect Egg – For sunnyside up eggs that spread out nicely, crack your egg into a bowl first and whisk the egg white without breaking the yoke before pouring it into your frying pan.
8. Turn Cake Mix Into Cookies – Combine your cake mix with 1/4 cup of softened butter and 4 ounces of cream cheese to make cookie dough. Bake 8 to 12 minutes at 350 degrees.
9. Keep Your Cookies Moist – Store them in a container with some apple slices. The cookies will draw in moisture from the apple wedges.
10. Make Awesome Pancakes – If you have cookie cutters, put them on your frying pan and pour your pancake batter into them for cool-looking pancakes.
Watch the video below to see these tricks done.
You May Also Like: