This post may contain affiliate links.* As an Amazon Associate I earn from qualifying purchases. Click here to read our affiliate policy.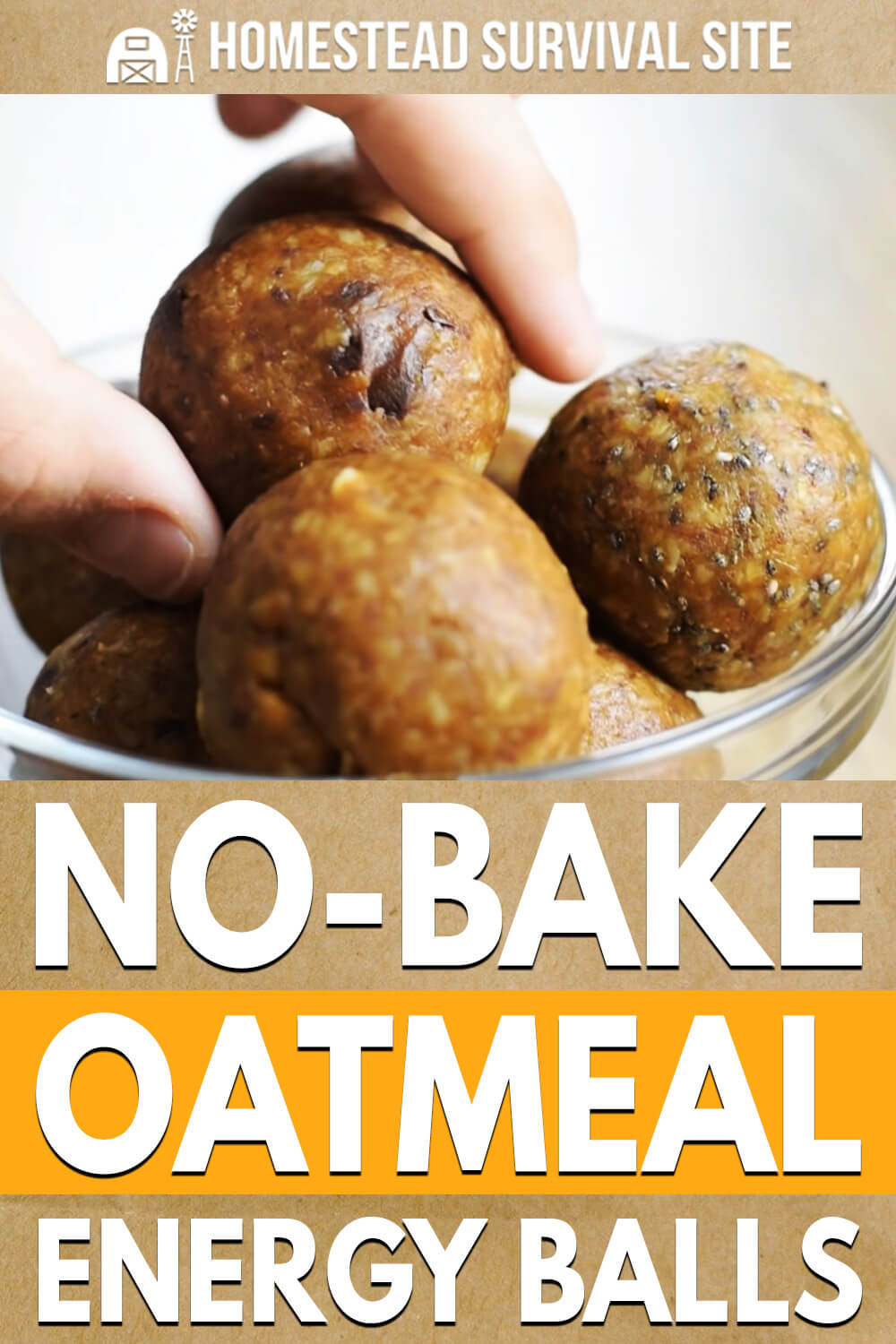 Today we're going to talk about a very healthy snack that you can easily make at home. These can be eaten anywhere while on the go, which makes them very convenient for a quick breakfast in the morning.
Want to save this post for later? Click Here to Pin It On Pinterest!
As this video by How To Cook Smarter shows you, No-Bake Oatmeal Energy Balls are very fast to make and can also be made with ingredients and supplies that you probably already have on hand.
For your ingredients, assemble each of the following:
3 cups of quick oats
1/2 cup of nut butter
1/2 cup of ground flaxseed
1 cup of date paste
1/3 cup of coconut oil
Splash of vanilla extract (if desired)
Liquid sweetener (honey or maple syrup would do the trick just fine depending on your preference)
Mix-ins (literally anything you want to add, such as chia seeds, dried fruit, chocolate, etc.)
With the above items collected, you will then need to follow these steps:
Mix all of the ingredients in a large bowl.
Stir everything together until it combines.
Add more oats if the mixture seems too wet (you want the mixture to resemble cookie dough).
Place the bowl in the refrigerator for half an hour.
Remove the bowl from the refrigerator.
Divide the dough up into balls of your desired size.
Enjoy!
For more details and to see how it's done, check out the video below.
Like this post? Don't Forget to Pin It On Pinterest!
You May Also Like: