This post may contain affiliate links.* As an Amazon Associate I earn from qualifying purchases. Click here to read our affiliate policy.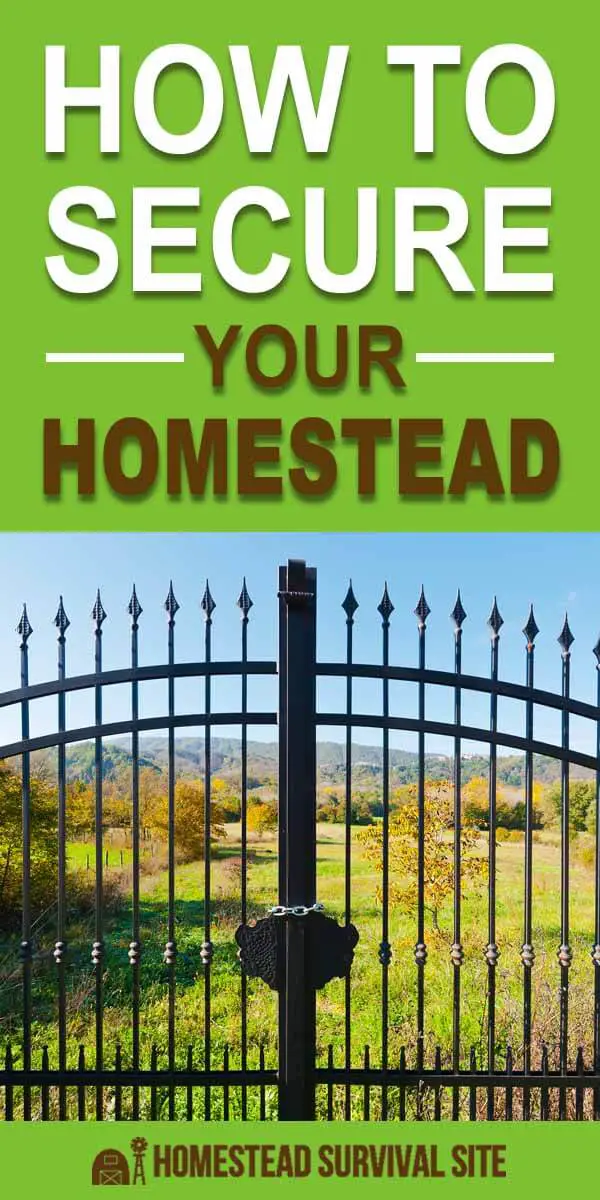 Most of the time, people living off the grid don't think too much about home security. They assume that all the crime happens in the cities and that they don't need to worry about burglars out in the middle of nowhere. This is partly true. Your average burglar isn't targeting off-grid homesteads.
However, if a major disaster occurs in the nearest city, thousands of urbanites could pour into the surrounding country in search of food and supplies. And if the police are too busy trying to restore order in urban areas, they won't have time to help people way out in the country. That means homesteaders will need to take security into their own hands.
In this video, Starry Hilder talks about how to keep your homestead secure. In her case, she chose a piece of property with a long driveway that leads up to her homestead, that way she can see people coming. She also put in a gate with electronic devices and cameras that alert them when someone tries to go around the gate.
Check out her video below for more homestead security tips.
You May Also Like: