This post may contain affiliate links.* As an Amazon Associate I earn from qualifying purchases. Click here to read our affiliate policy.
Estimated reading time: 2 minutes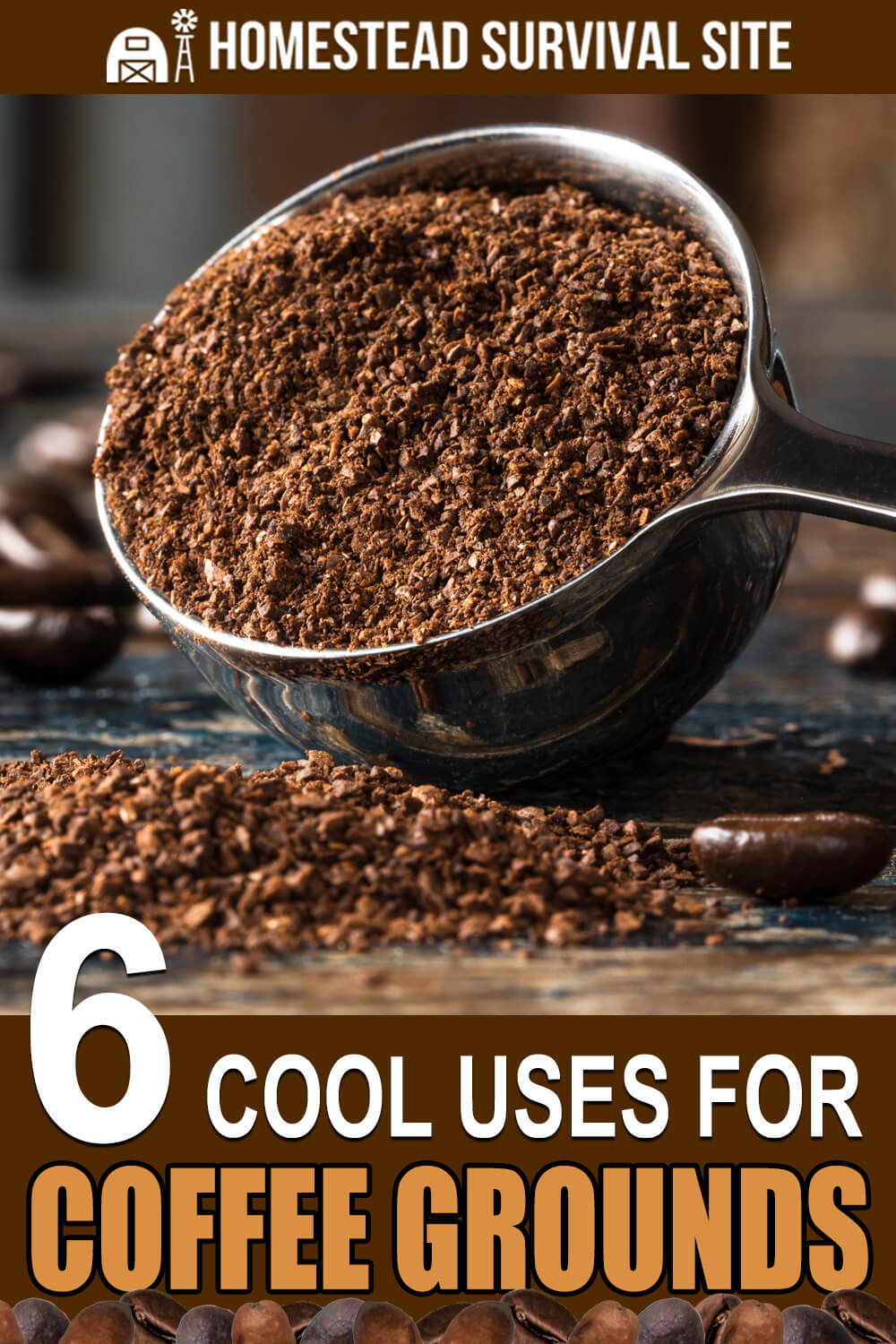 Under normal circumstances, coffee grounds are something that most people dispose of without a second thought. As it turns out, there are a number of cool and helpful uses for coffee grounds that you may have never considered.
Want to save this post for later? Click Here to Pin It On Pinterest!
Whether you are in an emergency scenario where it's important to repurpose everything you have, or you are simply looking for a fun way to make use of something you'd normally throw away, you should check out these uses for coffee grounds.
These ideas come from the Youtube channel, Big Family Homestead. Here's what they came up with:
1. Feed Your Plants
Coffee grounds are great for acid-loving plants such as blueberries. Simply sprinkle your coffee grounds around the base of any plant that prefers acidic soil to improve your plant's health.
2. Remove Odor from Your Hands
Sometimes, soap and water alone isn't enough to fully remove an especially foul odor from your hands. Coffee grounds, however, have powerful odor-eliminating properties, and washing your hands with coffee grounds is a great way to get rid of the stink.
3. Fill Your Home With the Smell of Fresh-Brewed Coffee
Few things smell as nice and inviting as fresh-brewed coffee. By putting coffee grounds in your fireplace, you can fill your home with this pleasant smell all day long.
4. Feed Worms
If you raise worms for the purpose of bait or for the purpose of creating your own fertilizer, you may be happy to learn that worms love eating coffee grounds.
5. Make Antique-Looking Paper
If you are a fan of arts and crafts, here's a new project to try: Put coffee grounds in a pan of water, then soak a piece of paper in the water. Once the paper dries, it will look aged and yellowed like a piece of antique paper.
6. Clean Greasy Pans
Greasy dishes can be a real hassle to get clean. However, the abrasiveness and acidity of coffee grounds mean that coffee grounds are able to eat through grease and leave your dishes sparkling clean.
To learn more about these uses for coffee grounds, be sure to check out the video below.
You May Also Like: