This post may contain affiliate links.* As an Amazon Associate I earn from qualifying purchases. Click here to read our affiliate policy.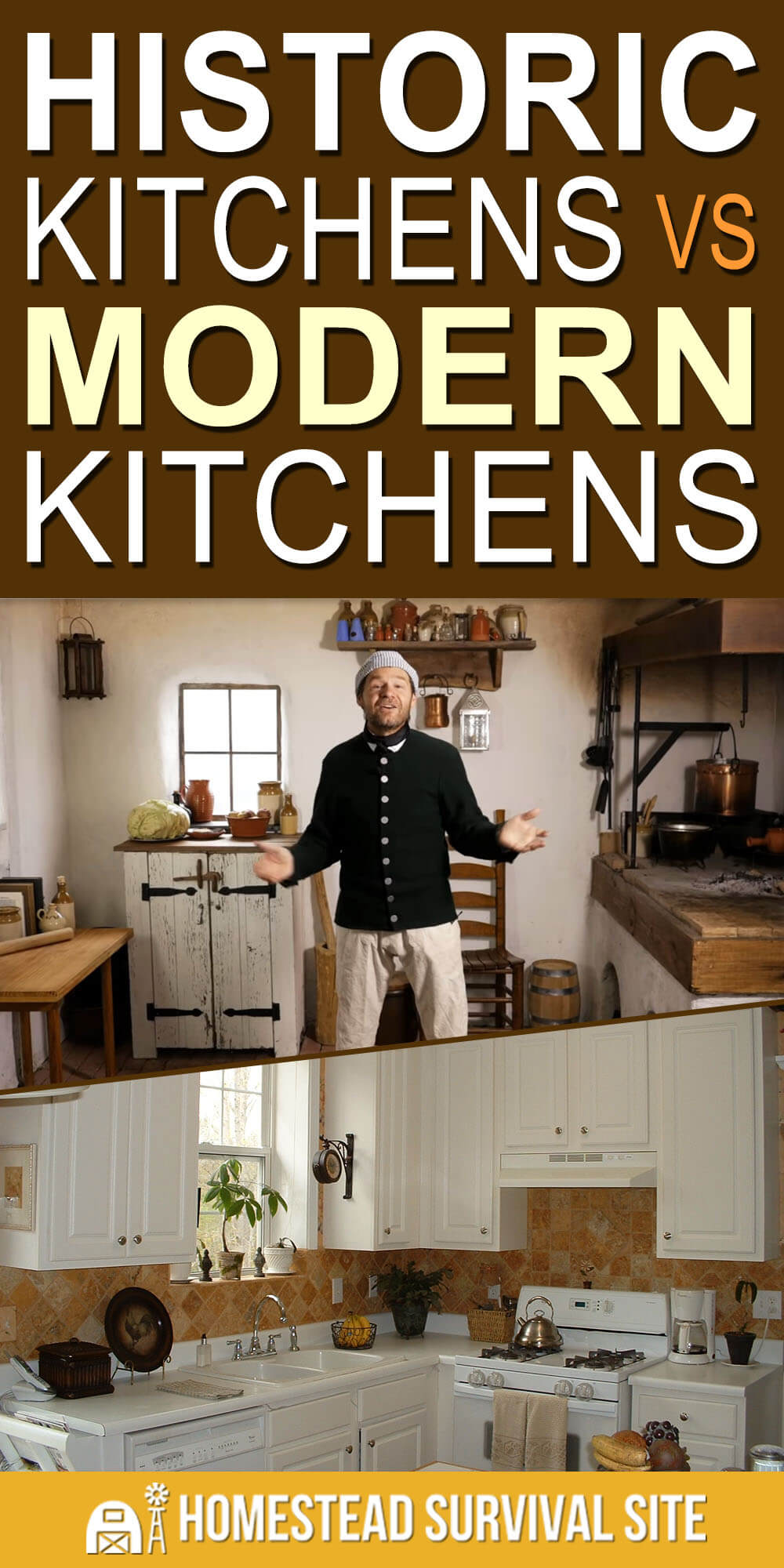 When you go to the kitchen, which appliances are you most likely to use? Probably the refrigerator and the microwave, right? For some people, those are the only appliances they ever use. And yet, these things weren't even invented until the twentieth century. Kitchens existed for thousands of years before these inventions.
So what did historic kitchens look like? That is the topic of this video by Townsends, who is an expert in old cooking techniques.
Want to save this post for later? Click Here to Pin It on Pinterest!
In this video, he talks about what it was like to cook in a kitchen over a hundred years ago. For example, back then people used a hearth, where they would actually cook food over wood or charcoal. It was a lot of work to try and maintain the temperature needed to cook food. Same goes for the oven. Maintaining enough heat was a constant battle.
He also talks about how they stored equipment, how they kept food cold, how they prepared meals, how they washed dishes, what they did for light, and much more. Watch the video below to learn more.
You May Also Like: